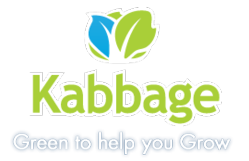 Atlanta, GA (PRWEB) September 27, 2012
Kabbage, Inc., the leading online provider of working capital for small businesses, today announced the appointment of Scott Thompson, CEO of ShopRunner and former President of PayPal, to its board of directors.
Kabbage is rapidly reshaping the small business financing space in the same way that PayPal reshaped the payments space over the last decade, said Scott Thompson. I enjoy working with, and believe I can have the most impact on, companies that are re-inventing the ways financial services are delivered to consumers and small businesses. And specifically, by working with organizations that are uncovering new and unique methods of leveraging data science to attack a massive market. Kabbage has both the opportunity and is on a trajectory to do exactly that.
Scott is currently the CEO of ShopRunner, the leading shopping network that enables merchants to bring the best shopping services to consumers. Prior to ShopRunner, he was CEO of Yahoo. Scott served as the President of PayPal from 2008 to early 2012, prior to that he was PayPals Chief Technology Officer. While at PayPal he helped scale the company through its most rapid growth years growing it from $ 1 billion in revenues to $ 4.4 billion in revenues, and established PayPal as the leading global online payment service. In 2011, Scott was awarded the Ernst & Young Entrepreneur of the Year Award for Northern California for his leadership in the Financial Services industry.
We are thrilled to have the benefit of Scotts passion, relationships, and experience on as part of our team, said Rob Frohwein, CEO of Kabbage. Scott led PayPal through its most formative and highest growth years and we will benefit from those learnings as we continue to accelerate our growth.
Thompson joins Kabbages existing board of directors which includes Rob Frohwein, CEO of Kabbage, Marc Gorlin, Chairman and Co-Founder of Kabbage, Bryan Stolle, General Partner Mohr Davidow Ventures, Jonathan Ebinger, Partner Blue Run Ventures, Bruce Miller, Managing Director Stephens Inc, and Don Butler, Managing Director of Thomvest Ventures.
About Kabbage, Inc.:

Kabbage, Inc., headquartered in Atlanta, Georgia, has pioneered the first financial services data and technology platform to provide funding to small businesses in less than 7 minutes. Kabbage leverages data generated through business activity such as selling online, shipping data, and dozens of other data sources to understand business performance and craft financing options for small businesses. Kabbage is venture funded and backed by Thomvest Ventures, Mohr Davidow Ventures, BlueRun Ventures, the UPS Strategic Enterprise Fund, with additional investors including: Ron Conways SV Angel, David Bonderman, founder of TPG Capital, Warren Stephens, CEO of Stephens Inc., Western Technology Investment, H. Barton Asset Management, and TriplePoint Ventures. For more information, please visit http://www.kabbage.com.

# # #