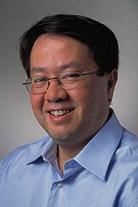 Palo Alto, CA (PRWEB) May 25, 2011
Hyper-local social network Yatown scored a major coup today, announcing that Tuoc Luong is joining the board and investing in the venture. Luong, whose deep experience with the Internet industry has included roles as Senior VP of Yahoo's Global Search and CTO of Zazzle, Ask.com, as well as other senior executive roles at Microsoft and Borland, injects a vote of confidence into the company. The new social network aims to connect people locally, whether they want to promote a garage sale in their neighborhood, raise funds for schools, or look for a babysitter.
Tuoc Luong is a well respected figure in our industry with a sterling track record, says company CEO, Christopher Nguyen. We're extremely excited by Tuoc's participation, and look forward to drawing a lot of value from his scope of experience as we build out the Trusted Neighborhood Network.

The company just released their beta version of the neighborhood social network. Mr. Luong found their concept of a trusted neighborhood network to be intriguing and unique, especially in a market cluttered with sites all aiming to be the next Facebook.
Yatown is providing a valuable solution for local neighborhood communities. This site will reconnect neighbors in communities, just as water coolers bring people together in offices, Mr. Luong points out, noting that other sites like Facebook underserve this local social network niche by aiming to connect globally. He also expressed confidence in the leadership: Christopher and his team are top quality with a strong track record. I welcome the opportunity to share my experience and industry insights to boost this effort.
Paco Sandejas, a current board member and Managing Partner at NarraVC, expressed his excitement at the addition of Mr. Luong to the board. We invested early in this venture based on our confidence in the market scope and the quality of the team. Tuoc Luong's participation is a huge validation, and given his impressive background and connections, Tuoc is a tremendous value-add to our company.
Yatown was founded in 2010 by Christopher Nguyen and Kevin Lim. Built with the motto, Your Trusted Neighborhood Network, the company aims to help neighbors connect and share information online, with an emphasis on trust and social responsibility. Unlike Facebook, LinkedIn, and other social networking sites, the service focusses on the hyperlocal neighborhood space. Christopher Nguyen is a former engineering director at Google. For more background on the company, see http://yatown.com/about/us.
For more information visit yatown.com.
###