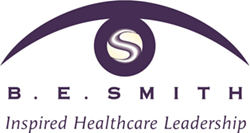 LENEXA, Kan. (PRWEB) December 18, 2014
B. E. Smith, the only full-service leadership solutions firm dedicated exclusively to healthcare providers, has been retained to lead a national chief nursing officer search for Foundation Surgical Hospital of El Paso in El Paso, Texas. The top executive search firm in the healthcare industry, B. E. Smith has recently placed more than 900 healthcare executives into organizations.
Foundation Surgical Hospital of El Paso (FSHEP) is a locally owned and operated general acute care hospital. Built in 2000, FSHEP utilizes the newest technology available, including digital radiology, electronic medical record system which can be accessed at the patients bedside, computerized medication delivery system with bar coding and a robot that delivers medication from the pharmacy to the floors. FSHEP is fully accredited by DNV, is licensed for 40 beds, includes six surgical suites and has a medical staff of more than 300 affiliated physicians.
FSHEP is seeking a confident, experienced nursing executive who has the political acumen and unwavering vision to implement a culture of excellence for clinical staff across the organization. The new chief nursing officer will enjoy this highly visible and proactive management role, working to build relationships throughout the hospital and serve as a trusted mentor and coach to clinical staff. The CNO will play an integral part in formulating the nursing departments mission, vision and values, and will serve as the champion for operationalizing a culture of excellence. Additionally, the CNO will be expected to excel at team building, and will ensure that the teams have a clear understanding of their respective roles in working with physicians and contributing towards the hospitals continued success.
The complete job posting for Foundation Surgical Hospital of El Pasos CNO position can be found on the B. E. Smith website.
About Foundation Surgical Hospital of El Paso:

Foundation Surgical Hospital of El Paso is a general acute care hospital that is locally owned and operated. Our mission is focused on providing the highest quality care and service to our patients by reinventing the healthcare experience. We seek to provide an extraordinary environment wherein patients receive personal, compassionate healthcare and patient/provider relationships are valued and nurtured. For more information about Foundation Surgical Hospital of El Paso, visit http://fshelpaso.com/.
About B. E. Smith:

Founded in 1978, B. E. Smith is a full-service healthcare executive search firm and the top-ranked provider of senior-level leadership services including Interim Leadership, Executive Search and Advisory Services. Veteran healthcare recruiters and regional healthcare experts partner with each client to create customized solutions. B. E. Smiths proven methodology has resulted in the recent placement of more than 900 leaders into healthcare organizations worldwide. The firm utilizes a comprehensive sourcing strategy incorporating the latest marketing techniques, association partnerships, social networking and one of the largest databases of skilled senior-level nursing executives in the industry to deliver immediate results in todays complex healthcare environment. For more information, visit BESmith.com or call 855-254-8261.