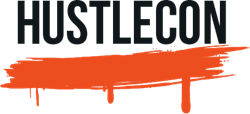 San Francisco, CA (PRWEB) April 02, 2015
Hustle Con 2015 is announcing its speaker roster for the 2015 conference. This conference is being held on April 24, 2015 at Kanbar Hall in the Jewish Community Center at 3200 California in San Francisco. The long list of renowned speakers will include Tom Westergren, founder of Pandora, and Walker Williams, founder of TeeSpring.
The conference is being billed as a venue for non-technical entrepreneurs who want to learn how to establish a successful new start-up. None of the speakers know how to code and thus are referred to as hustlers. The speakers will discuss the practical aspects of starting a new business from tactical advice to actionable topics designed to inspire those working on a new start-up idea.
The conference will begin on Friday and Saturday; there will be a number of workshops available. One will focus on health and exercise because many entrepreneurs have said that staying healthy and working out improves mental functions. Four-minute miler, David Torrence will talk about mentally and physically preparing for the high stress environment that entrepreneurs often live in. He will also talk about choosing the right clothing and work-out equipment.
Other speakers will discuss topics like building a loveable brand, content marketing, how to use sound negotiating tactics, and how to find and manage engineers. The speaker list is long and includes successful business owners like Jessica Scorpio who founded Getaround, a new concept that allows auto owners to rent their car out for short-term or long-term use. Matt Brimer, who founded General Assembly, and Tim Chen, who founded NerdWallet, are the type of hustlers who will be speaking at Hustle Con. They will share their story and offer practical advice, speaking candidly about what worked and what didnt in their business ventures.
The conference organizers are young, successful entrepreneurs who admittedly do not like the look and feel of most conferences, so they have purposely put together something extremely unique. Each speaker will be spending approximately 20 minutes teaching on one tactic. They will talk about things you never learn in school, but that are essential for success in todays competitive global economy.
Gagan Biyani, the founder of Sprig and Udemy, will also be speaking. His service delivers hot meals within 20 minutes. In addition, AJ Forsythe of iCracked will be speaking, along with Heidi Zak, founder of Third Love; Alan Shaaf, founder of Imgur; Adam Draper, founder of Boost VC and many others. Seating is limited to 500 guests. For a full list of speakers and events, please visit the website: http://www.hustlecon.com
About Us

Hustle Con was created by several young, successful entrepreneurs who typically dislike conferences. Matt Brimer is one of the founders of General Assembly, a global education startup. John Havel is listed as armchair quarterback at Hustle Con. Elizabeth Yin is a tech entrepreneur and advisor and Eric Bahn, also a co-founder, is on the product management team at Facebook. To learn more, please visit, http://www.hustlecon.com