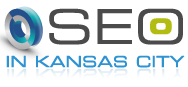 Kansas City, MO (PRWEB) June 10, 2013
Fox Web Creations has been assisting companies with their web design needs in the Kansas City area since 2004, and has created some excellent work with their partners. The company already offers marketing strategy planning and search engine optimization as a part of their services; however, in the years since the companys founding, the marketing atmosphere online has changed dramatically, and the competition for attracting visitors to websites has become fierce. Fox Web Creations has launched this new sub-brand as a way to offer customers a more intensive service focused solely on the marketing side of maintaining a website.
With the advent of social media marketing and the explosive increase in the importance of Google and other search engines, it can be a struggle for companies and their marketing teams to know precisely where to go to best market themselves on the Internet. SEO in Kansas City can take that burden off of their hands by helping customers develop marketing plans that are especially tailored to todays Internet landscape.
The new subsidiary plans to offer specialized and experienced services in search engine optimization, making sure that search engines like Google can find the websites easily and hopefully rank them among the top results for a related search. They will also help companies delve into the sometimes mysterious and intimidating world of social media optimization, helping companies gain valuable and relevant exposure on websites like Facebook, Google+ and Twitter. In addition, they plan to help customers optimize their websites to fully attain the ability to attract as many visitors as possible.
Additional services offered will include assistance with link building, a system in which websites agree to mutually carry links that will direct visitors to one anothers sites. Developing link building structures can be a costly and time-consuming endeavor for most companies as it involves a great deal of communication with other businesses and detailed work, and the majority of companies tend to find this too daunting a project to do on their own. SEO in Kansas City, backed by the cumulative experience of its parent company, Fox Web Creations, already possesses the experience, contacts, and knowledge that will allow them to help companies build a strong network of mutual links that will aid in driving traffic to the companies websites.
The launch of SEO-in-Kansas-City.com celebrates the advent of a new, highly specialized web marketing team in the Kansas City area that is equipped to handle companies and websites of any size and purpose. Parties who believe that these new, more focused marketing services might suit their needs are encouraged to visit the website; SEO-in-Kansas-City.com lays out each of the companys services and explains them in simple and straightforward terms, allowing even the least Internet-savvy marketing specialists to make informed decisions about their companies needs. Please contact us for more information.