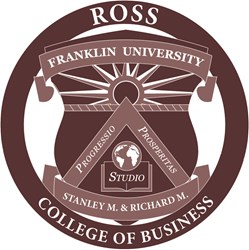 Columbus, OH (PRWEB) September 18, 2013
Franklin University, a leading educator of working adults, is proud to announce the Universitys MBA offering at the Wroclaw School of Banking (WSB) in Poland recently ranked 8th in the 2013 Polish MBA program rankings provided by the Perspektywy Education Foundation.
This most recent honor adds to other accolades received by Franklins MBA at WSB. In 2011, the program was honored with the European Medal awarded by the Business Centre Club (BCC), an association that unites businessmen around Poland. The European Medal is a non-commercial, nationwide project which aims to support Polish products and services in the European Union. As an award winner, Franklins MBA received a recommendation of services and products by the European Economic and Social Committee, the Ministry of Foreign Affairs (represented by the Minister for EU membership) and the BCC. That same year, Franklins MBA received the highest degree of internationalization by Home and Market Magazine in Poland.
Providing further evidence of the quality and relevance of the program, in 2011, students within the Franklin MBA program at WSB won the GLO-BUS competition finishing first out of 491 teams from 51 colleges and universities. GLO-BUS is a business strategy simulation for educating management and marketing students in global business markets using an intuitive business simulation game.
Franklins award-winning Master of Business Administration (MBA) provides a holistic understanding of business through its top-ranked program that have been globally recognized for excellence. Designated a Best Value in Regionally Accredited Online MBAs by GetEducated.com, the Franklin MBA, which is offered in the U.S. and many other countries, has also been awarded the European Medal and the Highest Degree of Internationalization ranking by Poland's Home and Market magazine.
The innovative MBA curriculum help develops leadership foresight while gaining a management perspective of each functional area. Graduates enter the workforce prepared to create and communicate sustained, coherent arguments; integrate and initiate tactical, operational, and strategic decision making to address organizational challenges; design and execute solutions for problems using a multi-functional business approach; as well as deconstruct and reformulate business decisions by applying theoretical and practical perspectives from multiple disciplines.
About the Perspektywy Education Foundation

The Perspektywy Education Foundation, an independent and non-profit national organization based in Poland, was established to promote and support education. The organizations magazine, the Perspektywy, organizes and publishes national university rankings and the rankings of the best secondary schools in the country. Respected for their level of credibility, the rankings are recognized as the most popular and reliable educational rankings in Poland.
For more information on the 2013 MBA program rankings from Perspektywy, visit http://www.perspektywy.pl/portal/index.php?option=com_content&view=article&id=916&catid=107&Itemid=244.
About Franklin University

Founded in 1902, Franklin University is one of the leading and most experienced educators of adult students. Annually, nearly 10,000 students attend Franklin, through its Main Campus in downtown Columbus, Ohio, three Central Ohio locations, regional locations in Beavercreek, Ohio and Indianapolis, as well as at five co-locations across Ohio, in addition to online. Franklin offers more than 40 undergraduate and graduate programs (including the new Risk Management and Insurance undergraduate major available this Fall) and graduates more than 1,500 students annually. The University's MBA program is offered internationally through agreements with institutions in Europe and the Middle East. Further information regarding Franklin University can be found at http://www.franklin.edu.
Franklin University is accredited by The Higher Learning Commission (HLC), the International Assembly for Collegiate Business Education (IACBE), and the Commission on Collegiate Nursing Education (CCNE).