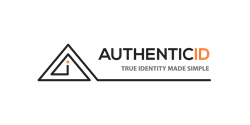 Atlanta, GA (PRWEB) April 14, 2015
AuthenticID, a leading technology company specializing in identity authentication solutions, today announced it has partnered with MyECheck, Inc.(OTC PK: MYEC), the leader in electronic check solutions for Internet and mobile payments, to provide Automated Forensic Document Authentication (AFDA).
Recently recognized by PYMNTS as a 2015 Innovator for Best Check Innovation, MyECheck satisfies the demand for a fast, secure and cost-effective payment method for small business and enterprise class providers of goods and services to consumers. MyECheck utilizes a proprietary method of creating and clearing fully electronic checks on behalf of its customers, providing them with superior protections and funds availability under the rules of the Check Clearing Act for the 21st Century (Check21).
As part of the partnership, MyECheck will integrate AuthenticIDs CatfishAIR identity authentication solution into MyEchecks mobile payment product, MyEpay. The combined solution gives MyEpay the most accurate customer identity authentication in the market using only a government-issued ID, and all within less than 10 seconds. AuthenticIDs check imaging solutions also will be implemented.
Payments fraud continues to be a top concern, making it a critical focus for us, said Ed Starrs, chairman and chief executive officer of MyECheck. MyECheck has cleared more than 10 million electronic checks to date with no incidences of fraud, but by partnering with AuthenticID and integrating biometric facial recognition technology into our mobile app, were furthering our commitment to security. Now, well provide unparalleled authentication that is light-years ahead of other payment methods.
Were pleased to partner with MyECheck to provide our AFDA technology that forensically examines identity documents to accurately detect counterfeit and tampered with ID documents in an automated fashion, said AuthenticID CEO Blair Cohen. As a leader in electronic check solutions, theyll benefit from our cloud-based, real-time solution that runs on the web, mobile devices and tablets, and its readily available APIs can be seamlessly integrated with existing applications providing a smooth customer experience while identifying fraudulent users.
The CatfishAIR cloud software enables verification of identity on anyone from anywhere, using Automated Forensic Document Authentication (AFDA) and a fast and accurate Facial Recognition Engine (FRE). The consumer proves their identity simply by snapping an image or selfie of their ID document and their face and CatfishAIRs facial recognition closes the loop by comparing the headshot on the ID document with the selfie of the customer providing a two-factor assurance of identity. Since two people cannot have the same unique biometrics, the results are fast and highly accurate.
AuthenticID will also begin using the MyEcheck service as a payment method for their customers, allowing them to realize savings compared with expensive card payments.
Visit http://www.authenticid.co for more information about AuthenticID. For more information about MyECheck Inc., visit http://www.myecheck.com/ .
About AuthenticID

Atlanta-based AuthenticID http://authenticid.co is a technology company specializing in providing identity authentication tools designed specifically for the face-to-face and online channels of commerce. The company provides more accurate identity authentication solutions which detect and stop ID fraud in real-time via its direct access to government datasets. In addition, their cloud-enabled document authentication solution, CatfishAir validates government-issued ID documents in 192 countries worldwide. The company was founded by the leading identity expert, Blair Cohen.
About MyECheck

MyECheck Inc. is a leading electronic payment technology developer, licensor and payment services provider. MyECheck operates under license to US Patent 7,389,913, Method and Apparatus for Online Check Processing granted June 2008. This patented payment method is the fastest, most secure and most cost-effective method of processing payments in the US. MyECheck provides comprehensive payment solutions for all payment applications including mobile payments and the industrys most advanced security and fraud control technologies. MyECheck customers include corporations, retailers, governments, payment processors and financial institutions. For more information, contact sales@myecheck.com
Media Contacts
AuthenticID

Ria Romano, Partner

RPR Public Relations, Inc.

Tel. 786-290-6413
MyECheck, Inc.

Mary York Cox, Account Director

William Mills Agency

Tel. 678-781-7217