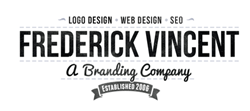 New Jersey (PRWEB) October 04, 2013
Frederick Vincent, a New Jersey-based SEO provider offering a variety of services to the New Jersey and metro-New York business community, is working hard to educate new clients about the importance of properly optimized web presences to ensure success in search engine marketing.
While Frederick Vincent is a relatively new player in the Metro-New York business world, their team members bring a multitude of experience building and optimizing websites for businesses and organizations looking to leverage the power of search engine marketing as part of not only the online strategy but the overall business strategy. As search engines regularly change how they rank web sites within their results, it is imperative that the web presence of a business or organization working to be found online put their web presences in the best possible position to be found.
Understanding what the key words and terms are goes beyond what potential customers and other interested parties might use when conducting online searches, Frederick Vincent works with their clients to understand the totality of their business. Determining what some of the key words and terms are used when talking to potential clients or what the key words and terms the clients are using to describe what they are looking for is part of this. Oftentimes, people search the way they speak and ensuring that the content and metadata on a website are attuned for this is a big part of optimization.
The team at Frederick Vincent also stresses that once the initial optimization is done the process does not end. As the search engines change their search algorithms and what rules they on how content is presented for ranking purposes, the various aspects of SEO which include keyword density, metadata and links to other websites must be constantly reviewed. As the algorithms change, so must the various elements of each site's SEO strategy be modified and adjusted to ensure search engine ranking success. By continuing to educate customers and working with them beyond the initial site build, Frederick Vincent offers their clients the highest degree of confidence that their appearance in search engine results will meet both their online and overall business strategies.
Frederick Vincent is a full-service SEO provider also offering web-site design, logo design, printing and screen printing services to the New Jersey business community as well as business located throughout the metropolitan area. For businesses seeking a consultation and quote, they can contact Frederick Vincent via their website at http://frederickvincent.com.