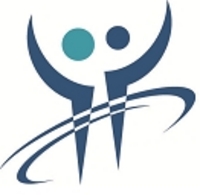 Bethesda, MD (PRWEB) July 23, 2010
A free on-demand webcast just released by the Healthcare Performance Management Institute (http://www.hpminstitute.org) is available for those interested in understanding the implications of the grandfather clause recently introduced as part of the Obama administrations healthcare reform initiative.
On June 14th the Health and Human Services Department issued its interim final rules which stated that if grandfathered employers (with plans in existence as of 3/23/2010) do not alter their benefit designs significantly — or shift more costs to workers in 2011, then existing health plans will not be subject to the (immediate) total requirements of the landmark healthcare legislation that was passed this year.
This so-called Grandfather rule has in essence been seen as a way for the Obama administration to keep its promise that people happy with their existing plan would be able to keep it.
But given the dynamic nature of the healthcare industry, along with the fact that upward pressure on healthcare costs continues to build, the questions that need be to be asked are:
Who will be eligible for grandfather treatment and how can employers cope with the added costs of ObamaCare without jeopardizing grandfather plan status?
To help businesses better understand how these new rules affect employers especially those who are self-insured, the webcast features a moderated discussion with: