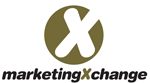 Kansas City, KS (PRWEB) October 16, 2014
When Midwest Duct Cleanings owner, Brad Kuhlmann, became frustrated with his freelance website designer who couldnt relate to his industrys services or complete his website in a timely manner, he called MarketingXchange. As a digital agency specializing in HVAC website design and marketing, MarketingXchange was a perfect fit.
The first challenge the MarketingXchange team faced when building Midwest Duct Cleanings new website was a split target market. The website had to appeal to both commercial and residential customers. The residential market provided the bulk of customers, but the commercial side provided the higher dollar jobs. The new website page speaks to both targets. To make sure the new site provides the ideal user experience on all formats, from desktop to tablet to smart phone, they built a responsive design website that adjusts automatically to the correct size layout. SEO (search engine optimization) was built in from the ground up to make sure they would be easily found in online searches. A compelling video gallery shows the dirty BEFORE ducts next to the clean AFTER ducts. Testimonials sprinkled throughout further convince customers that Midwest Duct delivers great service and results.
MarketingXchange is a digital marketing company located in Kansas City that specializes in website design and lead generation for small to mid-sized companies.