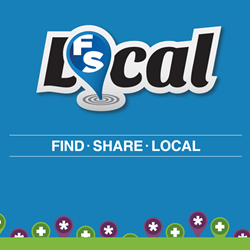 Toronto, ON (PRWEB) December 02, 2013
FS Local is proud to announce a milestone number of 1000 business members signed on to their online directory and marketing program as of December 2013.
The company works with various partners to create and provide affordable and effective marketing programs for Canadian small businesses.
Founded in May of 2012, FS Local started as a boutique marketing agency focused on enhancing the marketing efforts of local businesses in Toronto. After sparking a partnership with BizAssist, the company expanded its focus to become a nation-wide free membership program.
Members are given access to a personalized dashboard where they can build and edit their own branded and optimized business listing for free, acting as a solution for the 60% of Canadian small businesses without a website. For businesses already online, a listing is the perfect compliment to their existing website.
FS Local is great for us because we can update our information any time with no extra cost. The setup was easy and fast. We love it because its another way we can get the word out about what we do in addition to social media and our existing website, said David Skrobacky from Best Brand Appliance.
The FS Local program goes beyond the traditional directory listing service to tell the stories of why Canadians start their own business and what inspired them and drove their focus. It gives its members a voice to inspire people to shop at the local businesses in their neighbourhood.
The FS Local program also offers its members marketing products and services to help them stay afloat in the ever-changing technological landscape.
"Small businesses today are plagued with the demand to go digital. Big-box retailers are ahead of the game with big marketing dollars to spend and departments of staff dedicated solely to digital marketing," said President, Michael Yack. "We're helping small businesses compete by offering a variety of marketing products and services at an affordable cost."
FS Local plans to grow its membership base in 2014 with new developments planned for launch and new partnerships in the works.
ABOUT FS LOCAL
Based in Toronto, ON FS Local provides effective and affordable marketing services for small businesses. The company is partnered with various corporations and organizations to create and offer products and services that help Canadian small businesses achieve online success. FS Local is frequently looked to for its expertise in the field of new media. Visit http://www.fslocal.com for details.