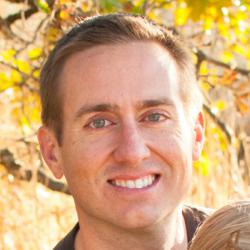 Salt Lake City, UT (PRWEB) January 14, 2013
Joshua Steimle, the CEO of self storage web design and online marketing firm Full Occupancy, was recently elected as a Board Member of the Nevada Self Storage Association (NVSSA). He brings 15 years of experience in SEO, web design, and online marketing to the Association, which will benefit from his expertise in successfully marketing self storage companies all over the US.
Michelle Watson, President of the NVSSA association recently asked Joshua Steimle, CEO of Full Occupancy, to accept a seat on the NVSSA board. Joshua accepted and is now the Chairman of the Tech Committee. "We are pleased to welcome Joshua to the board and are excited about the opportunities this will bring for Association members as we leverage the Internet to bring them more business."
Joshua Steimle will be overseeing the development of a new website for the Association and will also take care of its ongoing online marketing needs. The new NVSSA website will include updated information about the association, a schedule of events, a blog, member and vendor directories, and other features that will serve members of the Association and all self storage operators in Nevada.
"The self storage industry isn't moving onlineit has moved online. All the big operators know it because that's where most of their business is coming from. As a Board Member of the NVSSA, I will personally oversee the Association's website as it becomes a tool to assist the Association's members," said Full Occupancy CEO Joshua Steimle.
Since 2006, Steimle has be involved in providing SEO and web design services to self storage companies all over the United States, eventually launching Full Occupancy to focus exclusively on the industry by delivering cost-effective websites and SEO services to self storage clients. He offers unique online marketing insight to self storage facility owners having worked with self storage companies like Extra Space Storage, Simply Self Storage, and The Storage Center as well as many smaller storage operators.
About the Nevada Self Storage Association

Founded in 2005, the NVSSA's mission is to promote a high standard of professionalism, provide a unified voice for the Self Storage Industry in the State of Nevada, and enhance the performance and quality of the services the self-storage industry has to offer. Regular conferences and events keep Association members informed of industry trends and legislative issues affecting the industry.
About Full Occupancy

Full Occupancy is a web design and SEO firm catering to self storage companies. Full Occupancy offers affordable websites and SEO that helps small to mid sized self storage companies move toward full occupancy and higher profitability. For just $ 50 per month, customers can get a self storage website and mobile website in 24 hours with no setup fees and no long-term contract. SEO packages range from $ 125 to $ 500 per month, per location.