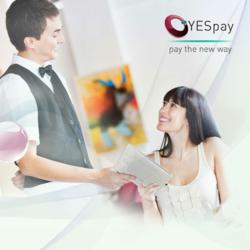 (PRWEB UK) 10 September 2012
Innovative payment and order processing POS solutions running on PCs, tablets, iPads, iPods and smart phones can now use browser based web integration methods for card present payments a real breakthrough for web developers!, said Simon Curtis, Senior VP of Strategic Sales.
More and more retail POS softwares are moving to a web centric delivery model where the presentation layer for the POS is via browsers over an Intranet Virtual Private Network (VPN) to traditional retailers. Web centric software resolves most of the problems and reduces the costs associated with the usage of such POS systems.
i-EasyV payments client software can run on any store PC (Linux or Windows) as well as on the new innovative intelligent thermal printer hardware available from EPSON (TM-T88V-DT). i-EasyV has a small installation and updating footprint, and is well suited for low-end computers with low memory and disk space. This app is compatible with standard browsers such as Google Chrome, Mozilla Firefox, Apple Safari, and Microsoft Internet Explorer. Offered as a standard part of YESpays EasyV-suite family of multi-channel payment services, i-EasyV enables AJAX web integration technology to used, at no extra cost!
AJAX Integration with web apps

YESpay proposes Asynchronous JavaScript and XML (AJAX) for integrating payments with web solutions. AJAX is a combination of standard web technologies for browser based web apps. It lets web apps retrieve data from the server asynchronously in the background without interfering with the display and behaviour of the existing web page. The use of AJAX techniques has led to an increase in interactive or dynamic interfaces on web pages.
Benefits of YESpays i-EasyV EMBOSS card payments service

Continued access to the latest payments technology
Continued implementation of upgrades and new features every quarter
Reduced cost of owning and running POS and payments infrastructure
Easy merchant environment scalability from 1 to 5000 stores/tills
24 X 7 access to security, backup and support services
Head Office central reporting of PCI compliant financial data anywhere, anytime
i-EasyV clients can be located centrally at the EMBOSS data centres
Users can choose different skins and incorporate company logos and colours
About YESpay International Limited

YESpay International Ltd., a global card payments service company, provides highly secure Internet, EMV Chip & PIN, contactless and gift card payment processing services to independent and multi-chain merchants. Through EMBOSS, the YESpay Managed Payment Service, merchants can quickly accept integrated card payments within EPOS, kiosks, hospitality and e-commerce systems with minimal capital investment and low on-going services costs. EMBOSS is an on-line IP-based payment processing service that has been generically pre-accredited by major Card Acquirers in Europe and North America (including First Data Merchant Service (FDMS), Chase Paymentech, Barclaycard Business, HSBC, HBOS, Lloyds Cardnet, Streamline, Ulster Bank, Elavon, PBS, Amex and Diners). In addition, the YESpay EMBOSS service is fully end-to-end certified to Payment Card Industry Data Security Standards (PCI DSS) Level 1 as mandated by Visa and MasterCard. The YESpay EasyV-Suite of card payment products is innovative and cost-effective for EPOS, Kiosk, Hospitality, Mobile and Internet environments. With the YESpay EMBOSS card payment service, merchants can perform card payments in both card-present and card-not-present environments.
Contact details:

UK Headquarters: Checknet House, 153 East Barnet Road, Barnet, EN4 8QZ, UK | +44 – 203 – 006 3790

Canada Office: 116 Spadina Avenue, Suite 201, Toronto, Ontario, M5V 2K6, Canada | 1 855-YES-PAY- 1

PR Contact: Nitasha Jain, Marketing Manager, ext. 402, Nitasha(dot)Jain(at)yes-pay(dot)com marketing(at)yes-pay(dot)com