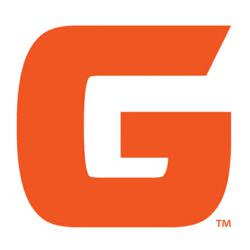 (PRWEB) February 26, 2013
Gadzoog, a full service internet marketing agency that has become well known as a top SEO company, has announced that they are now offering a service for helping clients build mobile versions of their websites. Mobile sites are more important than ever. More than a billion smart phones are being used every day, with a high percentage of users accessing the internet through these mobile devices. Estimates suggest that approximately 75% of the population aged 25-35 years old uses a mobile device, with more than 60% of these users having smart phones. A large percentage of these users are accessing mobile devices as their primary internet connection. These numbers are only increasing, and the use of the standard PC is dwindling. Having the option to connect with customers and leads through these mobile devices can significantly improve not only the users experiences, but can improve the overall search engine optimization for many internet businesses.
Traditional search engine optimization (SEO) is no longer solely focused on getting a high search engine placement but is focused on incorporating the overall experience of the user as well. It is no longer enough to get a first page ranking if the users are not getting the experience, the information, and the service that they need. Not every site is automatically ready for mobile access, in fact, few are, and having this option for customers is becoming increasingly important when it comes to standing out from the competition. Companies with mobile sites are finding that they can more directly connect with users, allowing for instant access and making the internet even more convenient and functional. Add in the ability to connect with customers in real time, whether they are in front of their computer or using a mobile device, and the effects are very powerful.
Google, in particular, has shown that companies which place a focus on the users experience are going to rank higher. Those sites which have ease of navigation, relevant information and are regularly adding content are placed higher in the search engine results pages (SERPs). This leads to higher traffic numbers, which leads to more conversions. Companies that have not yet entered the mobile phase for their business face the possibility of missing out on potential business as a result, while their competitors pull ahead in the SERPs and conversion rates by having increased accessibility by mobile devices. Although not every customer will convert using their mobile device, many use the devices to do their preliminary shopping and comparing, searching for businesses or reading their email offers during down time while their phone is in hand.
Mobile sites require somewhat different programming than traditional sites, as they are being loaded onto smaller devices, such as smart phones and tablets, and they are also being viewed on screens that are not only smaller but often proportioned differently. Functionality is different, with pinch and spread motions or finer finger pointing required, rather than mouse navigation or touch pad access. These differences require that a mobile site be designed differently than a standard website that most internet marketing companies are used to developing. A properly designed mobile site will load well, have fewer delays and offer less irrelevant content or advertisements than regular websites. Gadzoog works under the premise that, A successful mobile marketing campaign starts with appropriate strategies for your customers. Mobile marketing should be local. Each location is unique and you must meet your customers where they are.
Aspects such as responsive web design, which allow for components of a website to load based on the device being used, will help businesses blend the mobile market with the traditional market. Users on smart phones will have the ability to scroll the most important information quickly, without losing track of the site navigation. Links need to be larger and better spaced for finger navigation, and menus need to be accessible on the devices so that users can immediately respond to a call to action and have the option to convert right on their mobile devices.

Mobile marketing is clearly the future of the internet and internet marketing, and allows for greater access by the users, as well as greater ability for businesses to target local markets. Mobile marketing can not only drive engagement and loyalty, but also sales. Through mobile marketing you can reach your customers more efficiently and ask them to respond to your call to action. Mobile marketing development is yet another way that Gadzoog stays on the cutting edge of internet marketing services and solutions.
For more information about mobile web design and marketing services, to request a quote, or to find out how to obtain other internet marketing services for an online business, visit http://gadzoog.com/