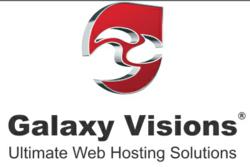 New York, NY (PRWEB) February 29, 2012
GalaxyVisions, the New York metropolitan area's customer-focused provider of virtual private servers (VPS), dedicated hosting, and managed enterprise solutions, announced today that it has launched a blog as part of its ongoing efforts to enhance communications with customers.
The blog focuses on company announcements, best practices and industry news. It's written primarily by Frank Marrapodi, Director of Data Center Operations, with other members of the GalaxyVisions teams contributing as well.
"This blog illustrates our commitment to our customers – and our desire to leverage our own technology to bolster communication with them," said Ruben Magurdumov, Vice President of Operations. "GalaxyVisions was founded nearly a decade ago on the notion that affordable prices and high-quality service aren't mutually exclusive in the hosting business. Communication is the key to providing the best service."
Besides announcements and industry news, the blog will showcase GalaxyVisions vendors, customers and partners.
Visitors are encouraged to post comments, and customers and partners can feel free to submit their own stories for discussion. They also can subscribe to the blogs RSS feed and share posts with their friends via Facebook, Twitter, LinkedIn and Google+.
GalaxyVisions' blog mirrors one created last fall for ColoGuard, which was separated from GalaxyVisions last year to provide colocation solutions. ColoGuard's blog has been applauded by visitors and clients alike.
GalaxyVisions also announced that its website will be redesigned completely this spring. Changes include a new look as well as improved descriptions of its services so that customers can quickly see everything that GalaxyVisions has to offer.
"Our hope is that the new site will make it easier for customers and potential customers to find the plans that work best for them," Magurdumov said. "Combined with the blog, visitors will be able to get a complete picture of our company and our industry without leaving GalaxyVisions.com."
About GalaxyVisions

GalaxyVisions was founded in 2003 and is a privately held managed services provider located in the heart of Brooklyn, NY. It provides affordable hosting solutions for companies of all sizes. GalaxyVisions supplies the servers, software, bandwidth and management tools needed to run almost any web-based application. From small projects to enterprise server solutions, GalaxyVisions will meet or beat the price of any competitor. GalaxyVisions is committed to excellent quality service 24/7/365.
About ColoGuard

ColoGuard Inc. is a subsidiary of GalaxyVisions and was born out of the increasing need for affordable enterprise colocation solutions. ColoGuard is a privately held managed colocation facility based in the heart of Brooklyn, NY, just minutes from New York City. With a state-of-the-art in-house datacenter, ColoGuards goal is to provide affordable enterprise colocation solutions for companies of all sizes. ColoGuards facility offers a diverse network routes via dark fiber, 24/7/365 live technical support and prices and services that are unmatched by competitors.
# # #
You may also like