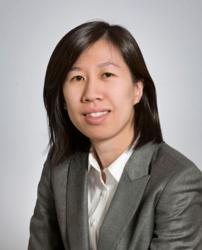 Norwood, MA (PRWEB) March 19, 2013
Infinatas BioPharm Insight is pleased to announce that the Galien Foundation has appointed Kimberly Ha, Global Editor of BioPharm Insight, to their US Advisory Board. The Galien Foundation recognizes excellence in scientific innovation to improve human health and supports the Prix Galien Award Program, often referred to as the Nobel Prize for biopharmaceutical industry research achievement.
Kimberly Ha joins a group of renowned industry leaders who have joined together to advance the effort to encourage biopharma scientists to pursue breakthrough research that can change the face of health around the globe, said Bruno Cohen, Chairman, Galien Foundation. Kimberlys dedication to healthcare journalism is making people within our industry aware of the immense effort invested in finding solutions to illnesses that limit lifes great potential and her words inspire scientists to face the obstacles inherent in innovation.
Ms. Ha began her career as a financial journalist in Hong Kong specializing in healthcare mergers and acquisitions, and previously was the sector specialist at Mergermarket, a division of the Financial Times Group. In 2011, based on her extensive coverage of Alzheimer's disease, she was nominated by the Alzheimer's Association and selected as a National Press Foundation Fellow. She is also a recipient of the 2012 National Press Foundation and UN Foundation Global Vaccines Press Fellowship.
Kimberly Ha commented: Its a tremendous honor to serve on the Galien Foundation Advisory Board. I look forward to working with my colleagues to advance the Foundations mission, offer support to the Prix Galien Committee and highlight important, life-changing advances in medical innovation.
About the Galien Foundation and the Prix Galien Awards

The mission of the Galien Foundation is to serve as a vehicle for the open exchange of ideas that drive science and new innovations. The Prix Galien Award is considered the industrys highest accolade, equivalent to the Nobel Prize. Prix Galien was first established in 1970 by French pharmacist Roland Mehl and was inaugurated in the United States in September 2007. For more information about the Prix Galien USA award and committee, visit: http://www.galienfoundation.org.
About BioPharm Insight

BioPharm Insight is the definitive guide to the global biopharma community. BioPharm Insight provides subscribers with an information edge by combining the most comprehensive real-time database of companies, drugs, contacts, M&A and licensing deals, forecasts and clinical trial data with proprietary forward-looking intelligence uncovered by an independent team of investigative journalists months or even years before it breaks in mainstream media. To learn more, visit http://www.biopharminsight.com. Follow BioPharm Insight on LinkedIn and Twitter.
About Infinata, Inc.

Infinata provides personalized technology solutions to turn information into insight. Services include a comprehensive BioPharm Solutions Suite, unique Wealth Prospecting tools and innovative Custom Data Services. Infinata is a part of Mergermarket, a Financial Times Group company and a division of Pearson plc. To learn more, visit http://www.infinata.com.