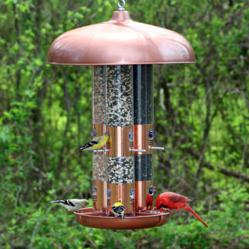 Philadelphia, PA (PRWEB) December 19, 2012
Garden Media Group, named one of the Top 25 PR firms by the Philadelphia Business Journal, continues to grow. Specializing in the lawn and garden industry, the public relations firm recently added three new clients to its roster: Longfield Gardens, Perky Pet, and Sustainable Seed Company.
Susan McCoy, president of Garden Media, comments, Attracting new business in these economic times is a great sign that our industry is picking up and people are appreciating the value of gardening and its importance to our health and well-being.
The three new clients span the green industry:
Longfield GardensInnovating the online sale of bulbs, Longfield Gardens provides beautiful, premium flower bulbs for affordable prices. Garden Media plans to use the power of content marketing to position Longfield as the source for inspiration for selecting, growing and using flower bulbs.
We wanted an inventive public relations firm that understands both our market and social media. Garden Medias track record demonstrates they are constantly moving forward, staying ahead of media and garden trends, adds co-owner, Hans Langeveld.
Perky-Pet