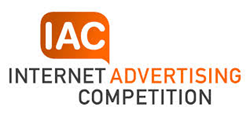 San Francisco, CA (PRWEB) April 09, 2014
Produced by the Web Marketing Association, the Internet Advertising Competition has announced the 2014 competition winners. Among those being honored is international digital advertising agency, Geary LSF. Awarded Outstanding Website for the mobile-responsive design and development of TheFreshMarket.com, this is Geary LSFs second IAC award.
TheFreshMarket.com has been a truly rewarding project to be a part of. Geary LSF was tasked with bringing the local grocery experience online through vivid aesthetics and a community environment. Through collaboration with our partners at The Fresh Market, we were able to create a truly beautiful web presence that continues to be recognized as a stand-out in the industry, said Geary LSF Creative Director, Kevin Hird. At Geary LSF, our ultimate goal is to help our clients Do Better in their marketing efforts. By pushing the boundaries of creative technology, were able to provide the best work possible for our clients.
A total of 86 industries were represented in the twelfth annual IAC awards, across 14 different online formats, for a total of over 26,000 submissions. For more information on the IAC awards, visit their website here.
About Geary LSF Group

Geary LSF is an integrated full-service digital marketing agency that helps companies large and small, Do Better with their digital marketing efforts. It provides advertisers with comprehensive services from Strategy to Development, Media Planning to Placement, SEO, SEM, Analytics, Social, Local and Mobile media. Headquartered in San Francisco, California, the 240-people strong Geary LSF has offices on two continents, manages more than $ 120M in media spend and oversees campaigns for more than 450 brands worldwide including: WD-40, Bumble Bee Foods, Megapath, Ashley Furniture, Aramark, Target, Club Med and several others. For more information, please visit http://www.gearylsf.com.