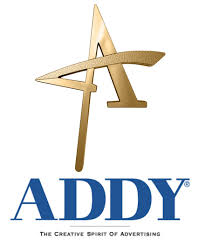 San Francisco, CA (PRWEB) March 11, 2014
The American Advertising Awards, formerly the ADDYs, is the advertising industrys largest and most representative award competition with over 40,000 entries annually. Receiving three total ADDY awards in the 2014 competition, including two silver and one bronze honor, is full-service digital marketing agency, Geary LSF.
We are pleased to be recognized by the American Advertising Federation in this years competition. The work submitted by all parties was very impressive, making this honor even more humbling said Geary LSF Creative Director, Kevin Hird. At Geary LSF, we approach each project and campaign with one ultimate goal, help our clients to Do Better. By pushing the boundaries of creative technology, and developing new methodologies in order to create the best work possible for our clients, were confident that were able to achieve our goal.
Geary LSFs winning work included the creative design and development of WildSelections.com which won a silver ADDY in the Digital Website category, TheFreshMarket.com which won a silver ADDY for mobile responsiveness, and the WD-40 Companys Blue and Yellow Can Fan March Madness social media campaign which was awarded a bronze ADDY.
Conducted annually by the American Advertising Federation, the mission of the American Advertising Awards competition is to recognize and reward the creative spirit of excellence in the art of advertising. The competition consists of three tiers, with the local Ad Club phase being the first. To learn more about the newly branded American Advertising Awards and see the complete list of honorees, visit the San Diego Ad Club website here.
About Geary LSF

Geary LSF is an integrated full-service digital marketing agency that helps companies large and small, Do Better with their digital marketing efforts. It provides advertisers with comprehensive services from Strategy to Development, Media Planning to Placement, SEO, SEM, Analytics, Social, Local and Mobile media. Headquartered in San Francisco, California, the 240-people strong Geary LSF has offices on two continents, manages more than $ 120M in media spend and oversees campaigns for more than 450 brands worldwide including: WD-40, Bumble Bee Foods, Megapath, Ashley Furniture, Aramark, Target, Club Med and several others. For more information, please visit http://www.gearylsf.com.