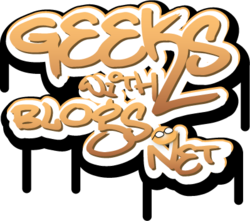 Kansas City, MO (PRWEB) October 16, 2012
Watson Technology Group (the Group), a Kansas City, Mo.-based technology investment firm, today announced that it has acquired Geeks With Blogs, the Internets largest blog network dedicated to software developers and development-related topics. Bloggers and readers can expect many enhancements to the website and the blogging platform over the coming months.
Geeks With Blogs was founded in 2003 by Jeff Julian as a personal blog about software development topics. Julian recognized the future of blogging and the independent voice it gave software developers, so he soon allowed other bloggers to use the platform for free. Julian partnered with fellow veteran developer, John Alexander, to grow the community efforts of the site and created AJI Software, the current owner of the site. Over the last 10 years, the site has grown substantially, accruing 3,500 bloggers; and in the last five years, its received 75 million website visitors.
Founded in 2012 by Matt Watson, a successful developer and technology entrepreneur, the Group acquired Geeks With Blogs for an undisclosed amount. The Group is also the lead funder of Stackify, which provides developers with a suite of tools designed to improve their ability to support, manage and monitor their enterprise applications. Geeks With Blogs provides the Group with another platform to support the worlds developer community.
Blogs are a great way for developers to share their knowledge and find information about challenges they face, said Watson. Geeks With Blogs is already the premier online portal for developers, so were excited to improve multiple aspects of the community to increase the quality of the platform and its number of bloggers. Geeks With Blogs is a nice addition to our portfolio of companies, including Stackify, which is reinventing how software developers provide application support.
###
About Geeks With Blogs

Founded in 2003, Geeks With Blogs is an ideal place for any developer who wants to create his/her own blog. The website receives millions of website visits each year, and provides participating bloggers with professional networking, industry collaboration and exposure to a targeted, mass audience. The website is home to 3,500 bloggers, including 68 Microsoft MVPs. Any developer who is interested in creating a new blog can do so for free at http://geekswithblogs.net/Registration/.
About Watson Technology Group

The Watson Technology Group (the Group) is a Kansas City, Mo.-based investment firm that was founded in 2012 by successful developer and entrepreneur, Matt Watson. It invests in technology companies that are looking for seed or growth capital. The Group is the primary investor in Stackify, a software service provider that helps software development teams troubleshoot production application problems. It has also invested in other start ups, such as AgLocal, AB Pathfinder, eNovation.
About AJI Software

AJI Software is a premier software consulting and development firm committed to helping its clients identify problem areas, determine where there are gaps, and implement the appropriate solutions. Specializing in proven and groundbreaking technologies, AJI Software offers its clients the highest level of expertise and experience. Based in Lees Summit, MO, AJI Software offers the greater Kansas City area a local expert partner for SharePoint, Team Foundation Server, the .NET Framework, Mobile applications, and Agile development methodologies.