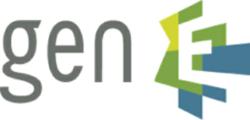 San Clemente, Calif. (PRWEB) April 02, 2013
gen-E, a global IT process automation (ITPA) software company, today announced that the gen-E Resolve ITPA platform has been selected as a nominee for TM Forums Excellence Awards 2013 in the Solution Excellence category.
Chosen by an independent judging panel, Resolve was recognized for demonstrating innovative and effective use of TM Forums Frameworx suite of standards and best practices to deliver tangible cost reductions and efficiency improvements to gen-E customers. The Resolve software was cited for its value as a solution for business support systems/operations support systems (BSS/OSS) automation in the communication service provider (CSP) market.
Were very honored to earn this distinction from TM Forum and its esteemed panel of judges, and to see Resolve recognized for its impact on CSP return on investment (ROI), said Payal Kindiger, Executive Vice President of Marketing and Managed Services, gen-E.
Through its uniquely personalized, interactive approach to BSS/OSS automation, Resolve addresses the most pressing challenges that CSPs face today, offering a powerful way to counteract staggering increases in data traffic driven by new media consumption; fulfill the need to deliver and monetize new services and bring them faster to market; and accelerate customer experience management projects as the basis for competitive differentiation, Kindiger adds.
As a result of the nomination, gen-E has earned a listing on TM Forums Excellence Award 2013 website and will be considered among an elite group of suppliers and solution providers for the finalist selection, scheduled to be announced on April 4. The winning entry, to be voted on by more than 230 TM Forum global service provider members, will be announced at TM Forums flagship Management World 2013 in Nice, France, at the exclusive VIP Gala Dinner on Monday, May 13 at the Palais de Mediteranee.
Our congratulations to all of the nominees for TM Forums Excellence Awards 2013, said Nik Willetts, chief strategy officer, TM Forum. Our Excellence Awards not only recognize the global leaders in communications and acknowledge the contributions that take our industry in new and innovative directions, but they also highlight companies such as gen-E that demonstrate a strong commitment to the evolution of the industry through support, adoption and advances in TM Forums standards and best practices.
Resolve on Exhibit at Management World 2013 in Nice, France

gen-Es Resolve platform will be on exhibit May 13 16 at Management World in booth #28, where the company will offer product demonstrations and information on the softwares ROI and CSP-focused functionality.
Based on a collaborative operations platform designed with integrated enterprise social, dynamic knowledge management, decision management automation and collaboration technologies Resolve provides a powerful BSS/OSS automation platform and delivers flexible process integration within and across BSS/OSS process domains. The software can be deployed atop leading service assurance platforms and integrates with several fault and performance management tools to supercharge and accelerate a CSPs most critical service delivery issues.
gen-E offers a growing library of BSS/OSS automation solutions for Resolve including: