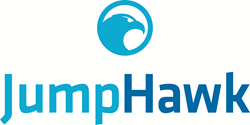 PORT CHESTER, NY (PRWEB) August 06, 2014
Generate Holding LLC d/b/a JumpHawk announced today that it acquired SEO Site Wizard LLC, an online lead generation technology company. SEO Site Wizards proprietary technology platform was focused on generating leads for local service businesses. By building local service customers powerful websites that ranked high in Google and Bings organic search, SEO Site Wizard was able to get its customers more leads, more calls and more business.
Gregory Shalov, Co-Founder of JumpHawk, said: Robert Selby, founder of SEO Site Wizard, and his team have built a powerful technology platform that can help local service businesses generate business. Were excited to welcome Rob and his team to JumpHawk and further their goal of helping local service businesses get more business.
Robert Selby, Co-Founder and CEO of SEO Site Wizard, said: Weve proud of the technology and team that weve built at SEO Site Wizard and were thrilled to become part of the JumpHawk team. With their support, our technology will be well positioned to help thousands of local service businesses across the country.
Going forward, the proprietary technology and websites will be marketed as HawkSites under the JumpHawk brand name.
About JumpHawk

JumpHawk is an online marketing firm with a proprietary technology and comprehensive service that generates leads for local service businesses. Our proprietary technology was built through over 20,000 hours of developer time and builds each of our customers a HawkSite, the single most effective marketing weapon for service-oriented businesses. Our HawkSites will make you the local authority in your field, get you prime real estate and get you found by your customers when they you most. JumpHawks technology combined with our dedicated customer service team will guide and manage the entire HawkSite process for you, so you can focus your time on building your business.