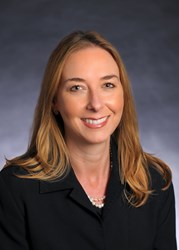 San Antonio, TX (PRWEB) December 05, 2013
Generations Federal Credit Union has announced that Wendy Bryant-Beswick will assume the role of Chief Marketing Officer (CMO) for the 73-year-old financial institution. Bryant-Beswick joined GFCU in May 2012 as the Vice President of Marketing and Business Development. This is a newly created position for the credit union.
Reporting directly to the CEO, she will oversee enterprise-level discussion and decisions involving marketing, branding, strategy and standardization of best practices. She will continue to be responsible for the Credit Unions traditional, online, digital and social media marketing efforts, multi-channel brand marketing, advertising and creative services, as well as all Business Development initiatives and operations.
Wendy has made a tremendous impact since she joined our team a little over a year ago. She has brought extraordinary business expertise and marketing leadership to our credit union, said Steve Schipull, president and chief executive officer of Generations Federal Credit Union. She has an instinct and industry knowledge that has helped elevate our brand recognition while remaining true to our People Helping People philosophy. I know she will continue these successes in her new role as Chief Marketing Officer.
A native of San Antonio, Bryant-Beswick received her B.A. from The University of the Incarnate Word. Additionally, she holds certifications in Google AdWords and AMA Project Management. She is the recipient of the FSC Best in Show Gold Award, a Webby Award and the Gold Impression Award, among others.
Prior to joining GFCU, Bryant-Beswick served in a variety of roles in the San Francisco region including Vice President of Digital Marketing for iShares/BlackRock, Chief Marketing Officer for BCCI Builders and Senior Business Strategist for Charles Schwab. Additionally, she has served as Vice President of Sales and Marketing for Morgan Stanley in both New York and Chicago.