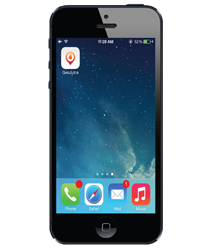 Herndon, VA (PRWEB) May 20, 2014
A recent survey by the Construction Marketing Association (CMA) shows that 64% of consumers rely on the reviews of others before making purchasing decisions. While many companies become fearful of consumers comments, other companies have embraced them. Surefire Social has responded to companies who want to amplify their brand by launching a new mobile app called GeoJuice.
GeoJuice is an app that can be downloaded to an Apple or Android smart phone. It automatically identifies the devices location, allowing the remodeler or contractor to take a photo, video, or write a comment and append it to the address. Once the job is completed, the app enables the contractor to forward a brief survey to the homeowner, and prompts them to write a full review in major directories like Google +, Yelp and others. Additionally, the information auto-publishes on social media sites such as Facebook and Twitter.
Weve simply responded to the demand to amplify reviews across multiple networks, says Chris Marentis, Surefire Socials CEO. Theres a huge search engine benefit to this technology, adds Marentis. The fresh, relevant, and local content validates the legitimacy of the local businesses.
We were impressed with how easy it was for our team to use," said Matthew Housh, Vice President of Arrys Roofing of Tampa, FL. We immediately began checking in from job sites across the Tampa-St. Pete area. The photos and descriptions of our projects immediately appeared on our website and social media, along with our customer reviews. It's a tremendous time saver and we've seen positive results with our search engine rankings, too.
According to the CMA, 80% of consumers changed purchasing decisions based on negative reviews 87% did so based on positive reviews. GeoJuice is one of many products and services that respond to new consumer behavior.
Surefire Social believes that local businesses now have the advantage over national brands because they can easily publish local, relevant content that local consumers are seeking. With many other new products launching in 2014, Surefire Social expects to continue its suite of digital marketing products and services for contractors and remodelers.
About Surefire Social
Surefire Social delivers digital marketing solutions to home services, real estate professionals, financial services and medial practice categories. Its sophisticated SaaS platform drives visibility and results to service businesses looking to drive new customer leads. By providing a personal, coaching-centric approach at the local level, Surefire Social increases visibility through hyper-local search, retargeting, social and mobile marketing programs. For more information, visit surefiresocial.com.