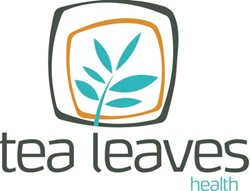 Roswell, Georgia (PRWEB) January 19, 2015
Two industry-leading companies partner to help healthcare organizations connect vital marketing platforms, better track performance measurements and aid in population health management through targeted online marketing.
Geonetric and Tea Leaves Health today announced a strategic partnership that will help healthcare organizations connect Web initiatives and customer relationship management systems in more powerful ways. This collaboration sets the stage for unprecedented campaign management, targeted online marketing and personalized Web experiences.
Geonetric and Tea Leaves share a mutual vision for how technology can help healthcare marketers improve results, says Ben Dillon, vice president at Geonetric. Together we are creating a way to integrate currently disparate pieces of the marketing process, providing organizations an unparalleled look into consumer engagement and a clear path to improving population health through integrated, multi-channel marketing.
Tea Leaves Health offers customer relationship management software that automates many marketing and communication tasks, allowing healthcare marketers to develop sophisticated consumer engagement strategies. When combined with Geonetrics VitalSite content management system, its possible for hospitals to seamlessly share data between the systems, gaining insights into consumer behavior and setting a strong foundation for delivering targeted and automated communications.
Geonetric is an ideal partner for Tea Leaves Health said Jim Schleck, Partner at Tea Leaves Health. They help hospitals use their website and digital marketing to build relationships. Geonetric understands how hospitals can use the Web strategically to aid in healthcare decision-making. Connecting Tea Leaves Healths CRM with Geonetrics content management system creates more value for both hospitals and their patients.
Geonetric and Tea Leaves Health share numerous clients, including Adventist HealthCare in Rockville, MD and Trinity Mother Frances Hospitals and Clinics, Tyler, TX.
Integrating our website and our customer relationship management system will enhance our population health management efforts, says Rick Rinaudot, eBusiness director at Adventist HealthCare. The collaboration between Geonetric and Tea Leaves Health means a more engaging and personalized user experience for our site visitors.
About Tea Leaves Health

More and more healthcare organizations are turning to Tea Leaves Health for its Strategic Growth Platform, which advances the art and science of healthcare business growth by integrating broader data sets and functionality including strategic planning, consumer analytics/CRM, physician analytics/PRM, employer, preference, satisfaction, predictive analytics and quality all into an intuitive Web-based platform. Tea Leaves Health was formed in 2011 by a group of healthcare CRM and PRM experts with extensive experience working with providers. The Tea Leaves Strategic Growth Platform is the only healthcare application comprehensive enough to provide the business intelligence and tools needed to leverage proprietary data and marketplace analytics, targeted and personalized content, and message delivery through any communication channel to drive strategic growth from high-value consumers and physicians.
About Geonetric

Geonetric helps healthcare organizations develop Web strategies that engage consumers. VitalSite