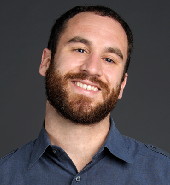 Baltimore, MD (PRWEB) December 06, 2012
George Murphy, owner of The Search Ninjas- a website development and search engine optimization (SEO) firm which works exclusively with law firms and solo attorneys to improve their web presence- will be in Chicago, Illinois from December 14th-December 17th meeting with Chicago-area law firms who are looking for help with their Internet Marketing efforts.
The Search Ninjas help law firms from all over the country to improve their website visits and lead generation efforts through organic search engine optimization, pay-per-click campaign management, social media marketing, and other creative types of Internet marketing for law firms.
"Search Engines are constantly changing their algorithms, and Chicago law firms are spending a lot more time and money on their Internet marketing efforts in order to stay competitive in such a difficult market" says Murphy, who has personally been performing search engine optimization (SEO) and Internet marketing for lawyers for over 5 years.
"You have to be a lot more careful and aware when it comes to what's going to hurt and help your website's search engine rankings, especially after changes that Google made this year like implementing their 'Penguin' penalty which a lot of law firms still haven't recovered from" says George.
"These days, for local law firms who want to rank well on Google for geo-based search terms like 'Chicago personal injury lawyer' or "family law attorney in Chicago, IL", Google+ Local (previously known as Google Places and Google Local) is extremely important because the top results for these types of search terms are what are called 'blended results'. This means that the top 5-10 results for these types of search terms are no longer traditional 'organic results' which uses the old Google algorithm, but instead a combination of organic results and local results which use a completely different algorithm."
"We specialize in improving off-page factors which have influence over these types of blended results, such as citation diversity and accuracy, as well as on-page factors such as microformat implementation and advanced sitemap generation and implementation".
The Search Ninjas (http://www.thesearchninjas.com) work with law firms which handle cases in a variety of practice areas, such as personal injury (auto and truck accidents, medical malpractice, wrongful death, etc.), family law (divorce, child custody child support, etc.), criminal law (DUI, DWI, etc.), bankruptcy, Qui Tam, defective products and drugs, premises liability, SSDI, and a number of other practice areas.
"From my experience, lawyers want to spend time being lawyers and handling cases. Their time is very valuable, and by having so much experience handling Internet marketing exclusively for law firms, we know how to produce results and handle the time-consuming tasks without needing too much of their time and attention."
Chicago-based law firms and attorneys who might be interested in scheduling an appointment with George while he's in the area from Friday, December 14th to Monday, December 17th can go to http://www.thesearchninjas.com/free-legal-seo-analysis to request a free Local Legal SEO Audit, or contact him directly at george (at) thesearchninjas (dot) com.