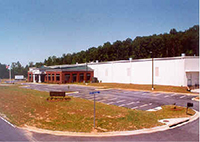 (PRWEB) April 22, 2013
Impulse Manufacturing, an industry leading Georgia metal fabricator, announced that it has been awarded significant contracts to supply parts to a new Caterpillar, Inc. production facility located in Athens, GA. The new Caterpillar facility will manufacture mini-hydraulic excavators and small track-type tractors and is expected to employ 1400 people. The impact of this new facility has wide ranging implications for employment across the state, and particularly for Impulse Manufacturing which is now a major parts supplier to the Athens Caterpillar operation. Impulse is projecting employment to grow by more than 150 people over the next 3 years. Over 50% of the employment growth will be directly attributed to the new Caterpillar facility.
In addition to increased employment, Impulse Manufacturing is also evaluating the potential for expansion of its metal fabrication facility. The company invested several million dollars in manufacturing equipment in 2012 and plans are in place to invest several million more over the next 18 months.
Supporting the new Caterpillar operation will require many of Impulse Manufacturings steel fabrication capabilities including: