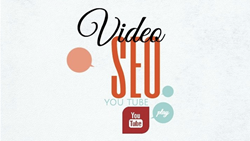 Austin, TX (PRWEB) March 12, 2015
Shweiki Media Printing Company partners with Stephan Spencerthe co-author of The Art of SEO, co-author of Social eCommerce, and author of Google Power Searchto present a webinar on how to use SEO for YouTube, the No. 2 search engine, and how to optimize videos for a higher ranking using that search engine.
Using Tools for Search Suggestions
The easiest tool with which to use SEO with YouTube is the YouTube search engine. Its as simple as beginning to type some keystrokes into the search box to view popular suggestions.
Another useful tool for brainstorming is Soovle, because it provides multiple search suggestions from many different search engines at the same time.
Google Trends can be very helpful, but not in a way that most people would guess. For example, if a person wants to see how Neopets performs on YouTube only, all he or she would have to do is change "Web Search" to "YouTube Search." That allows one to get data back on what keywords are popular on YouTube.
Making Videos Remarkable
If a person creates something that is not worthy of being watched, shared or liked, then it will fall flat, not get many views, and fail to go viral because it is not remarkable.
The word remarkable is referring to Seth Godin's definition of Remarkable: It's worth remarking about. It's a purple cow.
In order for a video to be successfully viral, it needs to be worth "remarking about." The format does not particularly matter; whether it is a screencast recording, a montage of different images, an audio podcast with still images, etc., this unique, video-based content has to inspire people to share it, link to it, like it, etc.
Leveraging Power Users
Once one has really compelling, link-worthy content, he or she is going to want to leverage power users to get the content noticed by a larger audience and hopefully get it to go viral. It is important to have a power user with a large fan base in one's proverbial back pocket so the video can be viewed by a large number of people. This will hopefully create a snowball effect in which the video takes on a life of its own, growing more and more popular.
Building Video Content
When creating a popular video, it is important to remember these tips:


Make it compelling.
Reinforce the message of the brand around keywords to target.
Use keyword research for brainstorming.
Include a watermark to indicate a video's origins. This way if anyone rips off the video, it will always link back to the original source.
Include links and references to one's personal website.
A huge factor in determining whether or not a viewer will watch a video is the title. The title should be keyword-rich, compelling, and should convince YouTube users to click and watch the video. It is important to be short and punchy but also rich in keywords. There is a 62-character limit.
The description is an opportunity to further add more relevant keywords into the mix to differentiate one's video from competitors. It is also a great way to provide a call to action. Another good strategy is to put a link to ones site high up in the descriptionmaybe even in the first lineso users do not have to click on the "show more" button to see the link.
Tags are very important as well. Here are some tips to create tags:
Do keyword research to identify tags to incorporate.
Do not use throwaway words such as "and" and "to."
Use commas to separate tags.
Put tags in order of importance.
Make the most popular keyword the first listed tag.
Use adjectives as well as category descriptors.
Remember the tag list is capped at 120 characters.
Set Privacy to "Public."
If videos are set to "unlisted," know that only people with the link can search for them.
Always select a "category" for each video.
Annotations are a great way to drive clicks and encourage users to perform an action such as liking a video or subscribing to the YouTube channel. These annotations can be added after the video has been published. In fact, anything can be added or changed after the video has been published on YouTube.
Here are more tips about using annotations:
Place annotations near the end, inviting the viewer to click to subscribe or suggesting another video.
Consider utilizing the link selection button, which gives one option of making a channel subscription link.
Promote channel or video across library via "InVideo Programming" annotation tool.
Make channel watermark unobtrusive.
Thumbnails are the most compelling tool to make a viewer want to click a link. The worst kind of thumbnail is one thats boring and does not entice anybody to click on the link.
Here are a few things to keep in mind regarding thumbnails:
Thumbnails are even more important than the title for click-through.
One should search for their keywords to see thumbnail competition.
Verified YouTube users can upload their own custom thumbnail.
Formats do not particularly matter, and there is no SEO benefit from offering multiple ones.There should be only one version visible to search engines and it should be offered to all users.
In terms of the length of a video, it is best to keep it under five minutes. Videos should be punchy, short and sweet. It is also important to remember that a key metric is the percentage of the video being watched by users. It is not the number of views the video has but instead how much of the video was watched.
One should keep in mind these wise words from visability expert Steve Krug and apply the strategy to their videos: "Write copy for your site. Then cut it in half. Then cut it in half again."
YouTube will provide an auto-generated transcript for each video uploaded unless someone overrides it with their own transcript. Auto-generated subtitles are often full of errors, so it is definitely better to use a personal transcript to avoid that. It is even better if one can upload foreign language translations of the video. This way people can watch the video in their own language all over the world and the video will show up in foreign-language search queries as well. If someone does not want to create their own transcript, they can use services such as Automatic Sync to create one for them. One crucial part of user engagement is the ability of users to like or dislike a video. This means that one should never turn off this capability, because highly rated videos will attract more viewers and YouTube uses likes as a crucial measuring tool.
Building Video Links
When building a link to YouTube videos, one should also build links to the web version that is embedded on their website or microsite. Take Blendtec and their ingenious videos that quickly went viral and put their name on the map. In these videos, Blendtec founder Tom Dickson blends iPods, iPhones, action figures, rake handles, golf clubs, etc. in his blenders to show audiences the strength and durability of his product. It is very entertaining to watch, and many of the videos have well over 10 million views.
Blendtec created a separate microsite called willitblend.com. Blendtec's official site is all about consumers buying their product, while willitblend.com is all about those viral videos. A journalist writing about those viral videos would want to link to the microsite as well as a link to the YouTube channel.
A great way to get additional SEO benefits is to have extremely popular videos. It is also a good idea to syndicate videos onto other popular video-sharing sites like BlipTV and Metacafe.
Other good tips and useful information:
Get YouTube viewers engaged.
Embrace YouTube social features such as comments, video replies, favorites