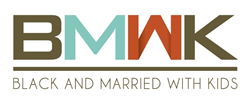 (PRWEB) March 23, 2015
GetUWired is proud to announce that one of its clients, Tyler New Media, is one of the three finalists in the running for the 2015 Infusionsoft Small Business ICON grand prize award.
What is the 2015 Infusionsoft Small Business ICON competition?
Infusionsofts Small Business ICON competition is a meeting of the brightest businesses using Infusionsoft to improve their services and bottom line. Every year, Infusionsoft chooses seven Best in Class winners and three finalists that compete for the main prize becoming Infusionsofts Small Business ICON.
The winner of the grand prize will be announced at the 2015 Infusionsoft Small Business ICON three-day event at the Phoenix Convention Center in Phoenix, Ariz. March 31 to April 2.
Who is Tyler New Media?
Tyler New Media is a full-service new media firm that specializes in niche market content creation, online branding and web video production.
Tyler New Media property Black and Married with Kids website, shopping cart and automated sales funnel are all GetUWired creations.
The website is fully responsive and optimized for mobile viewers. Custom coding by GetUWired Lead Developer Bobby Brown gave the Black and Married with Kids site an infinite scroll feature that loads articles endlessly as the user scrolls instead of having to click a Next Page button.
The site also features locking ads for the ASF and the BMWK store in the sidebar. These ads stay on screen no matter how far down the page scrolls. Easy-share flyouts make it possible to share an article on social media without even reading it.
One feature that really helped the BMWK conversion rate was a popup CTA that asked readers if they would like the blog post they were reading emailed to them as a PDF they could share.
Another GetUWired client earns Best in Class award
Tyler New Media isnt the only GetUWired client that is taking home an award at this years Infusionsoft Small Business ICON. Kooler Ice, a Georgia-based manufacturer of freestanding water and ice vending machines, was awarded the Best in Class award for Direct Sales.
GetUWireds past Small Business ICON success bodes well for Tyler New Media
GetUWired has dominated Infusionsofts Small Business ICON since 2012, with several winners, keynote speakers and clients listed in the ICON playbook. Past winners include: