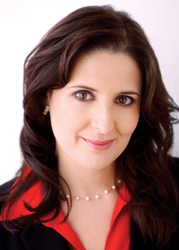 Doylestown, PA (PRWEB) March 31, 2015
Date: April 30, 2015
Location: Hyatt Regency Washington on Capitol Hill, 400 New Jersey Ave, NW, Washington, D.C.
Details: Gina F. Rubel, President and CEO of Furia Rubel Communications Inc., will speak on an interactive panel at the American Bar Associations Section of International Law 2015 Spring Meeting. Rubel will be joined by Yasmeen Hassan, Global Executive Director, Equality Now; Soraya Chemaly, journalist, Washington, D.C.; Gene Policinski, Chief Operating Officer, Newseum Institute and Senior Vice President, First Amendment Center; and Patrick J. Murphy, Esq., former Pennsylvania Congressman and Partner, Fox Rothschild. The session is entitled Harnessing the Media to Spotlight Violations of Womens Human Rights. The moderator and course planner is Gilda Jill Mariani, Assistant District Attorney from the New York County District Attorney's Office.
The conference will focus on the evolution of ordinary people, beliefs, businesses and countries in the turmoil of rapid changes, and the legal response to these changes. Experts from diverse professions will discuss these issues as they apply to women human rights violations, ranging from denial of the right of nationality to female genital mutilation to human trafficking. In responding to provocative questions, the panelists juggle competing interests in framing the message, using visual forms, and abiding by legal and ethical obligations.
A communications expert, attorney and author, Rubel founded Furia Rubel Communications, Inc. in 2002. Furia Rubel provides strategic planning, integrated marketing, public relations and web development services to law firms, accounting firms and other professional service providers, as well as educational institutions and business-to-business companies.
Click here for more information or to register.
About Furia Rubel Communications, Inc.: The woman-owned agency provides strategic planning, marketing, public relations, web design, and social media counsel to a wide array of professional clients, including law firms, technology companies, educational organizations, accounting and tax providers, nonprofits, municipalities and more. Furia Rubel was ranked the No. 1 legal marketing and branding agency in the National Law Journals 2014 Best of survey and has been ranked No. 1 for legal marketing and public relations by The Legal Intelligencer every year since 2011. For more information, visit furiarubel.com, follow on Twitter at @FuriaRubel or subscribe to the ThePRLawyer.com blog.