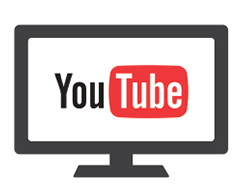 Toledo, OH (PRWEB) April 17, 2015
Since its founding, MR Direct has been earnestly providing its customers with helpful information regarding the maintenance, installation, and performance of its sinks and faucets. Through written how-to articles on the MR Direct website, consumers have been able to learn how to get the most out of their new faucet and sink purchases. These articles have provided instruction specific to the type of material used in each sinks construction.
Today MR Direct is proud to announce that their creative team has begun to take these written aids and transform them into stunning visual vignettes. These how-to video shorts are beginning to make their appearance on numerous social media sites such as YouTube, Facebook, and Google+; as well as on the MR Direct website. In simple, elegant scenes, these videos showcase the beauty of the sinks and faucets and leave no doubt on how to perform regular maintenance for long-term protection. While most sinks require only simple, routine cleaning with readily-available cleansers; each raw material has inherently distinct qualities which need to be addressed. These new videos are a quick, pleasing, visual guide to providing the appropriate care.
This is just the first installment of exciting videos from the MR Direct production team. In development is a series of vignettes explaining the distinctive features of each product line. Further, plans are in the works for videos with related creative decorating ideas for the kitchen and bath.
One of the debut MR Direct videos titled, Falls of Serenity has been entered into the 2015 Telly Awards competition. The Telly Awards are a premier visual arts recognition program which honors broadcast and non-broadcast film and video in many venues, including the internet. It is one of the most-coveted awards of industry leaders. Falls of Serenity is a sophisticated short video of forty-five seconds which showcases a variety of MR Direct sinks with complimentary faucets. Cascading water and extreme close-up footage, highlights the elegance of MR Direct basins.
Visit: http://www.MRDirectint.com. or any favorite social media site to view Falls of Serenity or other new videos which showcase the beauty of MR Direct sinks and faucets.