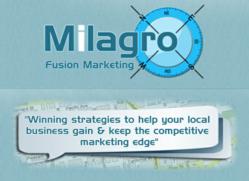 Glasgow, Scotland (PRWEB) May 28, 2013
A retainer is a fee paid for a pre-determined amount of time or work. Most commonly, a percentage of a retainer is paid up-front for a specified number of hours or days of work within a time period.
The primary benefit of a retainer agreement between a company and client is that the arrangement creates a safety net for both parties.
For the service provider, it brings a guaranteed amount of income over time. For the client, a retainer guarantees that a service provider will provide a certain amount of work, and potentially prioritize that work.
In addition, since the client is pre-paying and guaranteeing a certain amount of work clients will often get a discount on the service providers hourly rate.
The downside of retainers for the client can be that they tend to be use it or lose it arrangements. If a client doesnt take advantage of the retainer hours available, they will expire at the end of the month.
In this age of careful cost-accounting, clients like to know what they pay for and the precise services they get for their money, says Maya Mendoza, founder and marketing consultant with Milagro Fusion Marketing. A retainer is a great arrangement for many clients but it is getting harder for many businesses to simply write a cheque for $ 2k, $ 5k or $ 10k every month."
Milagro Fusion Marketing a UK, Glasgow based marketing consultancy which specialises in providing full service web-design, online marketing, PR, publishing and SEO services, have switched from traditional retainer billing to per-project and per-service pricing.
"A lot of people's eyebrows go up when we say that we don't charge retainers, says Milagros CEO.
This unusual philosophy may be one of the reasons why Milagro Fusion Marketing has landed three new clients in the last 45 days alone.
When asked why ZenLama.com decided to work with Milagro Fusion Marketing to develop their web presence their marketing manager Anne Davida responded, we are partnering with Milagro because they are a leading-edge Marketing Consultancy who thinks out the box. Their clear consulting process and upfront pricing policies make it easy for us to understand what we are getting for our money and the benefits we receive from the services they offer.
Mendoza suggests a la carte agency charges with itemised billing and discounted bundles may be the wave of the future, We offer a large menu of beneficial marketing services. The advantages and discipline of per-project and per-service pricing opens up communication between us and our clients and gives them a better idea of what we can bring to the table.
She continued, With the onset of our per-project and per-service pricing policy we believe that our clients are getting more of what they need, information, innovation and inspiration. There are no fuzzy lines. Our clients know exactly what they are paying for and can see the value and benefit. Thats why they keep coming back for more.
Milagro Fusion Marketing offers companies a no-obligation 30 minute marketing consultancy session. Interested parties will find more information on their website
About ZenLama.com
ZenLama.com publishes daily life enhancing tips, advice and information produced and written by certified personal development experts. Primary topics include Meditation, Daily Inspiration Quotes, Lifestyle Design, Personal Growth, Energy Healing Health & Wellness, Love and Relationships.
ZenLama.com's offers new subscribers a series of meditation style brainwave and binaural beats audios when they sign up to receive regular updates.
About Milagro Fusion Marketing
Milagro Fusion Marketing brings specialist digital marketing and publishing services to, entrepreneurs and businesses who want to skyrocket their online visibility and popularity via digital and social media channels. Milagro Fusion Marketing specialises in content marketing, Kindle and paperback publishing, public relations and SEO. The owner Maya Mendoza was recently awarded the title Best Marketing Consultant Glasgow.