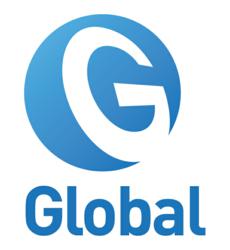 New York, NY (PRWEB) April 12, 2013
New York-based market entry firm Global Advertising Strategies (Global) will lead one of the panels at the upcoming Horasis Global Russia Business Meeting in Limassol, Cyprus, on April 14th and 15th. For the second year in a row, Global has been invited by Horasis, an independent international organization committed to enacting visions for a sustainable future, to participate in one of its flagship events. Last year, CEO Givi Topchishvili was a guest speaker at the Horasis event in Luxembourg. This year, the panel titled Supporting Innovation: Who are the Russian Innovators? will be moderated by Globals Lena Feygin, who leads the firms digital health innovation practice group.
Dedicated to exploring sustainable growth strategies worldwide, Horasis is the leading organization focused on emerging markets such as China, India, United Arab Emirates, and Russia. One of the main objectives for each event is to stimulate thought and action to ensure sustained economic success for emerging economies on the global stage.
This year, more than 300 senior business and government officials are set to attend the event in Limassol. Global-led innovation panel will feature thought leadership from Dr. Nikolaos Mavridis, Founder and Director of Interactive Robots and Media Lab at UAE University, Said Al-Maskery, General Manager of Composite Pipes Industry (CPI), as well as Maxim Kiselev, Chief Development Officer at Technopark Skolkovo, among others.
The level of interest and investment into sustainable innovation that we are seeing out of China, India, UAE and Russia has been unparalleled in the past year, said Feygin, who also spearheads a health innovation lab weMultiply. We are thrilled to be a part of Horasis global initiative to identify business issues for a sustainable future.
We have set out to advance sustainable growth and innovation in emerging regions where such progress matters most, said Dr. Frank-Jurgen Richter, Chairman of Horasis: The Global Visions Community. Every meeting has become a testament to the caliber of thought leadership and influential growth those regions deliver.
Supporting Innovation: Who are the Russian innovators? is scheduled to take place on Monday, April 15th. For more information on the event, visit http://www.horasis.org.
To learn more about Global Advertising Strategies, visit http://www.global-ny.com.
About Global

Global Advertising Strategies is a marketing and communications firm specializing in market entry and growth strategies. Its client base consists of some of the worlds leading brands in the consumer, travel, health care, and financial industries. With nearly two decades of experience in cultivating award-winning campaigns, Global has helped brands expand in new markets internationally, as well as effectively engage new audiences within the US.