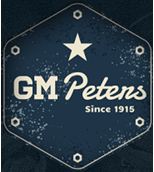 Liberty, MO (PRWEB) January 15, 2013
Missouri insurance agency, GM Peters Insurance, is excited to announce the launch of its new website and interactive digital marketing campaign. This new and upcoming way of marketing is designed to change the way the agency connects with, markets to and serves its community.
The Missouri insurance agency has partnered with Astonish a digital marketing and insurance sales training company that specializes in modernizing the way the independent insurance industry does business to create an innovative new online marketing strategy. The agencys new marketing approach features a unique Virtual Insurance Office and interactive Virtual Insurance Agent, meant to boost consumer engagement as well as provide the visitor with a more tailored experience. The Astonish campaign is also designed to help the agency both find and keep new, prospective clients while continuing to broaden the agencys reach across the state of Missouri.
The agencys new site, http://www.gmpeters.com/, was created with a great goal in mind: to make the online shopping experience more specialized and educational for its clients. The website is divided into separate categories, making it easier for online insurance shoppers to find exactly what products and services they are looking for.
GM Peters Insurances main priority is to match clients with the most inclusive and affordable insurance policies, whether personal or commercial lines of coverage. The agency can provide everything from the basics for individuals (auto, home and life) to quality coverage for business owners, such as general liability, commercial property and workers compensation. Those in search of specialized coverage are also in luck! The agency offers a variety of unique coverage options, ranging from Contractors Bonds to Electrical Contractors & Dirt and Excavation Contractors programs.
The agents at GM Peters Insurance are dedicated to building long-lasting relationships with Missouri locals as well as providing the best insurance solutions possible. To be a part of this exciting time and development, fill out a free quote form online or get social with the agents on various social media sites. Those interested can also give the agency a call by dialing (888) 596-7141. The agency is very excited to move forward with this initiative and looks forward to sharing the excitement and experience with the rest of Missouri!
About GM Peters Insurance:
Located in Liberty, Missouri, GM Peters Insurance is one of the oldest and most well-respected retail insurance agencies in the area. Since 1915, the agency has proved to be both knowledgeable and experienced through its superior customer service to clients. The agency is dedicated to bringing competitive and comprehensive coverage options to Missouri residents, from simple personal insurance services to even the most unique business insurance needs. GM Peters provides insurance that fits your business and insurance that fits your life.