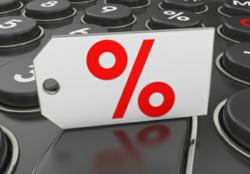 EL SEGUNDO, CA (PRWEB) January 15, 2013
Like Best Buys Price Match Guarantee, or Targets Low Price Promise, credit unions are following a similar tactic for winning new business: interest rate matching. Simply, the concept is this: credit union members may bring in another credit union or banks advertised interest rate offer on auto loans, mortgage loans, savings accounts and/or cds, and their credit union will match the "price" offered by the competitor. Go Banking Rates finds that interest rate matching can be found at local credit unions nationwide, but is quietly promoted by the institutions themselves, and never covered by the media.
http://www.GoBankingRates.com surveyed community credit unions across the U.S. to discover the specific types of rate-matching services available from individual institutions, and found a variety of offers.
For example, Freedom First Credit Union's 'Match-A-Rate' Program states they will not only match, but beat a verifiable auto loan rate offered to you by a competitor. University of Michigan Credit Union in Ann Arbor also matches auto loan rates, up to 1 percent below the rate a member qualifies for.
Georgia Guard Credit Union in Macon, Georgia and Campus USA Credit Union of Gainesville, Florida are two institutions willing to match competitors' CD rates.
Go Banking Rates managing editor, Casey Bond, advises those interested in taking advantage of a similar offer that "It's absolutely worth it to find out if your nearby credit union offers some type of interest rate matching program." However, she advises, "Just remember that each credit unions rate matching promotion is different, so be sure you understand the full terms of a quoted rate before you bank your finances on it."
To find out more information about interest rate matching, please click here.
About Go Banking Rates
Go Banking Rates is a national website dedicated to connecting readers with the best interest rates on financial services nationwide, as well as informative personal finance content, news and tools. Go Banking Rates collects interest rate information from more than 4,000 U.S. banks and credit unions, making it the only online rates aggregator with the ability to provide the most comprehensive and authentic local interest rate information.
Additionally, Go Banking Rates partners with a number of major media outlets such as Business Insider and US News & World Report to provide compelling and edifying personal finance content, and its expert editors have been featured and quoted on several premier finance websites like Yahoo! Finance, Forbes, The Street, Huffington Post and more.
GoBankingRates.com belongs to a network of more than 1500 finance websites, including GoInsuranceRates.com and GoFreeCredit.com. These sites receive more than 2 million visits each month.
For questions or comments, please contact Jaime Catmull, GoBankingRates.com Director of Public Relations, at JaimeC(@)GoBankingRates(dot)com, or 310.297.9233 x261.
###