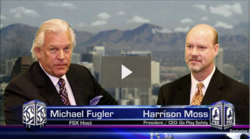 (PRWEB) December 07, 2012
800,000 children are reported missing each year. Go Play Safely offers an affordable solution to that problem with the creation of an innersole that provides very good biomechanics as well GPS technology in a modified shoe for children.
Go Play Safely creates childrens shoes typically for ages 3 7 with transferable innersole linked to a GPS module along with a wireless module. The parent or caregiver of the child can see exactly where their children are from their desktop computer, Android, Blackberry, or iPhone, using Google Maps within 10 feet, anywhere in the world.
They are located in Birmingham, Alabama and their manufacturing is done in Atlanta, Georgia. The prototype of the shoe has been built and Go Play Safely expects to be ready to go to market in the next three months. The company started about two years ago after the President & CEO, Harrison Mosss daughter went missing for a while. They currently have two customers; a retail chain and a cataloger and plan to have an internet presence.
During FSXs last Investment Conference held in Phoenix, Arizona, Go Play Safely President & CEO, Harrison Moss, granted an exclusive interview available only on FSX Interlinkeds Web Channel, an on demand Video Channel that offers a glimpse into their private network of Partners and Companies. During this exclusive interview Harrison Moss explained why he decided to start the company, their product line and distribution plan. Our child went missing for a while. It is a parents worst nightmare. Im in the industry, Im involved in working with shoes and biomechanics of the foot and ankle so I designed an innersole that had the technology in there. Moss stated.
About Go Play Safely & InterlinkedTV
Go Play Safely is a revolutionary concept linking childrens safety with childrens shoes. We believe it should be easier to locate your child than it is to check your email.
InterlinkedTV is an internet video production and distribution site dedicated to private enterprise, venture capital news, and investment events. We are bringing you this exclusive content through our partnerships with conferences, investment events, companies and IR firms.