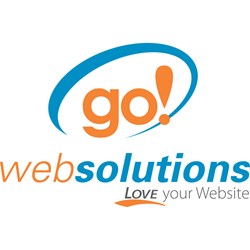 Tucson, Arizona (PRWEB) January 02, 2014
Go Web Solutions specializes in all aspects of internet marketing. The new social media marketing pages cater to both the do-it-yourself user or to the company that needs complete social media setup and management. With one of their five easy social media marketing packages, companies can focus on their business, while Go Web Solutions makes status updates and interact on their behalf to help companies drive new business.
Social media, when done right, gives business owners a door into their customers world like nothing we've ever seen before, says Joey Ambrose of Go Web Solutions. Recent numbers tell us a Facebook Fan is worth $ 174 on average. Its easy to see that connecting with customers and potential customers via social media drives sales, and the companies that do it right will reap the benefits.
In addition to social media setup and management, Go We Solutions is now offering a blog writing service to assist busy companies with creating fresh, relevant content for their websites and social media sites. All of the new services can be seen at http://www.gowebsolutions.com.
About Go Web Solutions: Go Web Solutions is an award-winning web services company located in Tucson, Arizona. Founded in October 2000, the mission of the company is to provide high quality web design, internet marketing and website management to our clients, creating long term relationships and delivering high client satisfaction. People choose Go Web Solutions for the complete package; a web team that is passionate about building great websites. For more information visit http://www.gowebsolutions.com/ or contact Alexis Humphrey at 520-664-2324.