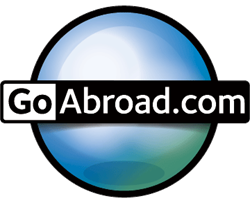 Fort Collins, Colorado (PRWEB) November 19, 2013
GoAbroad.com, in conjunction with the GoAbroad Foundation, continues to provide direct relief to Typhoon Haiyan (Yolanda) survivors in Tacloban City, the location of GoAbroad.coms Asia headquarters.
The GoAbroad.com offices in Tacloban have acted as a media, refugee center, and relief staging site since the storm. Tech rooms have been turned into dormitories, editorial rooms into food banks, and the gym is a living quarter where some team members are residing and assisting with the relief effort.
GoAbroad.com has been married to this city for over a decade, said Founder and CEO, Troy Peden. We have a unique opportunity to provide relief on the ground to a community that has become our home.
For those who would like to support the continued relief efforts of GoAbroad.com, as well as receive ongoing updates, visit the official Causes campaign here: http://bit.ly/HelpTacloban
The campaign will collect funds through the GoAbroad Foundation in order for staff to continue providing relief for colleagues and families in the areas affected by the typhoon.
GoAbroad.com is a meaningful travel company with a mission and our staff are equipped for the challenges we now face, Peden explained. You may not see Tacloban City in the news for much longer, but we will be here and we are committed to doing whatever we can to help with the road to recovery.
About GoAbroad.com

GoAbroad.com has been the web's premier resource for meaningful international experiences and alternative travel opportunities for fifteen years, providing the most up-to-date and accurate information on programs available worldwide. From GoAbroad's GoMedia services, which offer a distinct range of internet marketing solutions for international educators, to the prestigious GoAbroad Innovation Awards, and the newest initiative – FundMyTravel – an online crowd funding site to help students raise money for meaningful travel experiences (http://www.fundmytravel.com), the GoAbroad team is dedicated to providing the most comprehensive resources to the field of international education.