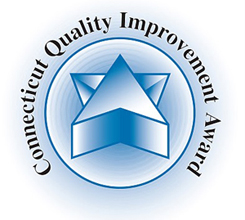 Bridgeport, CT (PRWEB) June 13, 2013
GoECart, a leading provider of fully integrated and multi-channel ecommerce solutions, today announced that it has won the prestigious Gold Award in the 2013 Connecticut Quality Improvement Award Competition. This is the second year in a row the company has received the CQIAs top innovation award for its all-on-one ecommerce suite, GoECart 360.
The receipt of the award again this year is a testament to the companys commitment to ongoing innovation, as the CQIA promotes and recognizes excellence and innovation in CT based organizations.
This has been an exciting year for GoECart, and we are thrilled to win the Gold Prize again this year! said Manish Chowdhary, GoECarts CEO. Ecommerce world is changing daily. This award underscores GoECarts commitment to keeping its clients at the forefront of digital commerce through rapid and continuous innovation that is delivered seamlessly and frequently. Day in and day out our team works tirelessly to provide the ultimate in multi-channel ecommerce solutions, so that our clients can rest a little bit easier, he said.
The companys game-changing ecommerce suite, GoECart 360, provides multi-channel merchants with ALL of the tools needed to manage and grow an online business. This includes:
Advanced Ecommerce Platform (B2B and B2C) Designed for speed, high-performance, scalability and most importantly higher conversions through a branded and delightful shopping experience for todays demanding and empowered consumers.
Full Support for Personalized Products with Instant Preview Adobe