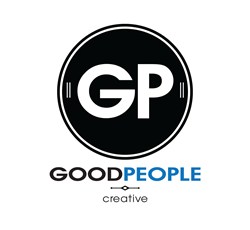 (PRWEB) July 31, 2013
Good People Creative open their doors in January 2013, and have hit the ground running ever since.
Owner, Cole Evans states, "We are very thankful that our agency model has been so well-received by our clients and prospects. We know that we have a unique approach that resinates with business owners and we are showing progress with measurable results and that's what clients want to see."
Evans says, "Collaborating with Josh Harrell and starting Good People Studios was the obvious next step for our company and our clients, for that matter. Our job is to provide solutions to our clients that they can afford and that work, period. Paying inflated costs for video production is unnecessary, yet having it is vital to your messaging and overall brand."
Good People Creative and Good People Studios are helping business owners but where does golf come in? That's right, Good People Golf is Evans' latest addition. He relates, "I have had the pleasure of orchestrating a handful of charity golf tournaments in my career and I thoroughly enjoy them. I'm not even a good golfer, I just have a good time when it's for a good cause. Evans says that their 1st Charity Golf Tournament will be announced very soon and that planning had started months ago.
Good People Creative is a Nashville-Based Advertising Agency. Their services include: Search Engine Optimization, Social Media Management, Media Planning and Buying, Video Production, Content Strategy / Implementation and act as Marketing Directors for their clients.
Contact:
Cole Evans, Owner

Good People Creative

7619 Highway 70 South #218246
Nashville, TN 37221

615.775.4227

cole(at)goodpeoplecreative(dot)com

http://www.goodpeoplecreative.com

###