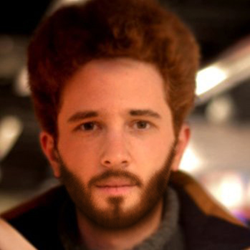 Cedarhurst, New York (PRWEB) April 30, 2014
Small Business Google PPC Advertising Made Extremely Simple (and cheap)

It's no great mystery that advertising a business on the top of search engine results pages (SERPS) is one of the most cost-efficient and effective methods of immediately increasing its website traffic at extraordinary rates.
Google gets searched literally billions of times daily, and having ads at the top of searches relevant to the products or services a company offers is integral to leveraging the potential of all that search volume. AdWords, Google's flagship advertising platform allows businesses and companies to advertise their website with text and product ads above the organic listings of every search results page. This is precisely how Google makes the big bucks, and it works. Really, really well. Millions of businesses all over the world rely on Google's pay per click advertising network to deliver a steady, reliable stream of visitors every single day.
But it's not that simple.
As technology has evolved, the Adwords infrastructure has become more and more complicated. Certified pay per click managers pay thousands of dollars in training courses and reference material to learn the system. These professionals shell out all this cash because they know that without the consummate knowledge of the entire pay per click industry, their campaigns won't be as effective, profitable and sustainable as their competition. But what's the big deal, one may say, just select a few keywords, write a few ads and set the daily budget, right? Not really, no. There are literally hundreds of specific options and parameters while configuring PPC campaign settings that have dramatic effects on performance … and that's all prior to the ad, keywords, and bidding stage of development. Professional pay per click agencies spend many many hours of research and development before launching a campaign for a client. The Adwords "Bible" by Brad Geddes is 600+ pages and updates and revisions are published regularly.
So … small business owners that want to get set-up with pay per click advertising on Google have one of two options. They can spend the hundreds of hours learning the pay per click industry and the AdWords interface, or they can spend hundreds (usually thousands) of dollars on a professional management agency to take care of their campaigns.
PPC For Small Business aims to address this dilemma.
The recently redeveloped full service, professional pay per click management system offers small business owners top notch PPC management at a fraction of the cost of traditional management – PPC4SmallBusiness.com
This revolutionary system allows small business owners from any industry to configure their advertising settings in a simple, easy to understand way without ever leaving the site or having to sign into a Google account. Their Google certified account managers have developed and optimized many large scale campaigns over the course of their careers and they know exactly what the essential components of a campaign are and what customizations are superfluous for 99% of advertisers.
Here's how the system works:
1. First step is to choose a package. The starter plan ($ 59/month) will fit most small business owners' advertising needs. One can also opt for the platinum package ($ 99/month) which allows additional ads, keywords and ad groups – along with a more customizable reporting interface.
2. There's an easy and pleasant form which collects all the necessary information needed to create the Google Adwords account, research the industry and develop the pay per click campaigns.
3. Next, advertisers confirm their subscription. PPC For Small Business offers 7 days to try out their professional management services for $ 4.99. There is no commitment after the trial and there is an ongoing no-questions-asked anytime cancellation policy.
4. Two follow-up emails will arrive. One will provide a link to the account that can be used to upgrade/ downgrade subscriptions or to cancel a subscription altogether. The other email will require a subscription confirmation (this is so future emails with important account information won't trip any spam filters).
5. A Google certified AdWords professional develops the pay per click campaigns.
6. One last email notice will be sent out once the account is ready to launch. Activating the account and setting up the Google billing profile (in order for the ads to actually run) is the last step that need to be completed. That email will have detailed instructions on how to do so.
7. Watch the traffic come rolling in.
Adventure Media makes it extremely easy for small businesses to keep a close eye on campaign performance. Instead of having to view drab, complex spreadsheet reports that are hard to analyze, they provide beautiful, fully customizable color-coded performance reports right to the account owners inbox every morning (or at any schedule requested). There's no more wading through unnecessary data and the data being viewed is easy to read, interpret and analyze. The reports will include all the key metrics as well as a way for them to assess how the campaign is performing over time.
Businesses all over North America are already seeing quite positive results from this groundbreaking system, and it's only going to gain in popularity over time.
For small businesses that have been thinking of internet advertising, solo ads, search engine marketing, or pay per click advertising … but it was too complicated or too expensive – this is the solution.
Small businesses can finally receive the benefits of professional, certified management without the costs associated with it.