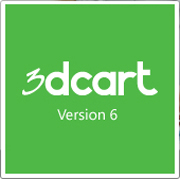 Fort Lauderdale, FL (PRWEB) May 20, 2014
Providing visitors with relevant content, written by in-house experts, goes a long way in building customer relationships and being recognized as an industry authority. 3dcart, a leading provider of eCommerce shopping cart software, today announced an easy way for Google to recognize such content, and authors, by adding support for Google Authorship within each 3dcart online store.
Google Authorship allows writers to have their picture displayed in the search engine results next to articles theyve authored as well as a link to their Google+ page and a link to other pieces theyve written. This small perk provided to authors goes a long way in helping to establish the writer as an authority figure which in turns helps build the authors credibility with his or her readers, says Joe Palko, Chief Marketing Officer at 3dcart.
In addition, Google Authorship helps writers establish their own Author Rank, a score that the search engine gives individual authors based on factors such as number of articles written, the frequency at which theyre published, how often theyre shared across social media and more.
eCommerce store owners should take advantage of this in order to get their blog content out to a wider audience, added Palko. 3dcart store owners can enable Google Authorship right away by following a few simple steps in the back end of their store and on their Google+ page.
Palko adds that building authorship and rank takes time. Newcomers to the Internet marketing and eCommerce scene can definitely take advantage of this by blogging frequently on topics relevant to their industry and getting themselves established as an industry expert. It takes time, but its worth it.
For more information on setting up Google Authorship within a 3dcart store, visit http://blog.3dcart.com/google-authorship-what-is-it-how-does-it-work/. For more information on 3dcarts eCommerce store software, visit http://www.3dcart.com.
About 3dcart:

Founded in 1997, 3dcart is a complete and robust ecommerce platform designed to help e-store owners thrive in a competitive market. With hundreds of features built directly into its software, online merchants can effectively open, operate and maintain a successful online store with relative ease and efficiency. 3dcart currently powers tens of thousands of eCommerce merchants, and its support team is always available, at no additional cost, 24/7/365. 3dcart is an Inc. 5000 company, a Visa PCI Certified provider and a pioneer in mobile commerce and social media marketing. Fully scalable and completely customizable, 3dcart continues to be the eCommerce solution of choice by industry experts all over the world.