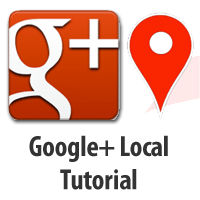 Los Angeles, CA (PRWEB) June 16, 2012
Google+ Local and Local Business Listing Optimization (LBLO) training is being offered by Maximize Social Media LLC. The social media management company will provide insight into the latest change in Googles business listing directory, formerly known as Google Places. Maximize executives will offer insight into how businesses can optimize their listing placement and integrate social successfully.
LBLO and social are converging, just as SEO and social converged with Google and Bing integrating social preferences within the search engine results page. This is great for businesses that have been engaged with their customers using social media, but a lot of businesses are now playing catch up. Our online tutorial will help businesses learn how to achieve page one placement for their business listing and maintain it, said Chris McLaughlin, CEO of Maximize Social Media LLC.
The live online tutorial will be held on June 21, 2012 at 2 PM ET, 11 AM PST. Interested business owners and advertising agency executives may join at the following link:
http://www.MaximizeLocalOptimization.com
Maximize will record the webinar and will provide the recording to those registered users who are unable to attend the live online event.
About Maximize Social Media LLC

Maximize Social Media LLC (http://maximizesocialmedia.com) is a leading provider of social media management services for clients in over 40 different verticals. With offices in Florida and Los Angeles, Maximize provides social media consulting and Facebook advertising management for clients in English speaking countries such as the US, Canada, and Australia. The company also features social media management outsourcing for busy social media mangers looking for additional assistance on a white label basis.