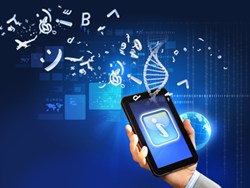 Dallas, Texas (PRWEB) July 31, 2013
idcloaks latest publication explains how hidden communities of proxy users are helping censored internet users around the world circumvent high-level blocks on their connection.
Circumvention is normally hampered by the fact public proxies are themselves added to censorship block lists through automatic updates. Developers and administrators of filter systems hunt down new proxies and add them to the filter updates; often daily.
The result: only new proxies distributed through private channels have any chance of staying off censorship block lists. idcloaks article shows how proxy groups serve a valuable distribution function essentially making their proxies exclusive and private.
Facebook, Yahoo and Google Proxy Groups introduces the reader to several private proxy communities and gives advice on how to find them: In order to join one of these underground groups, you need to apply for membership, explains the author of the article, Robin Welles.
In some cases, you have to verify your identity as a censored internet user and not a censor. Platforms such as Google+ and Facebook are growing in popularity precisely because it is much harder for censors to fake their identity on social networks.
Once admitted to a group, the article explains how users can be emailed brand new proxy sites on a daily basis fresh proxies unknown by any content filter administrators. By using an email distribution model, group members get their proxies even if access to the group itself is blocked. Its all very cleverly set up.
For more information on the different types of web proxies and their various functions, Welles recommends another article: Free Proxies.
idcloak is a provider of VPN proxy solutions which negotiate problems of web security, privacy and restriction. The company's Knowledge Center offers over 500 articles designed to educate users on these matters and more.
See http://www.idcloak.com.