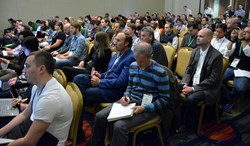 San Francisco, CA (PRWEB) January 20, 2014
How does Google get major corporations to think smarter and move faster in the realm of digital analytics? They send in Avinash Kaushik, one of nine outstanding keynote speakers at the eMetrics Summit San Francisco (March 16-20, 2014), to explain the harsh realities about achieving and measuring online success.
Don't wait. Early bird savings end on Friday, January 24, 2014!
On Monday, March 17, the well-known author of Web Analytics 2.0 and blogger of Occams Razor, will be sharing lessons and strategies from his work as Googles Digital Evangelist. In Driving Radical Transformation: A Report from the Front, attendees will discover the true roadblocks to effective analytics implementation (hint: it's not the data).
Joining Kaushik on the keynote podium are analytics experts from major corporations. Amidst experts and peers, participants can: