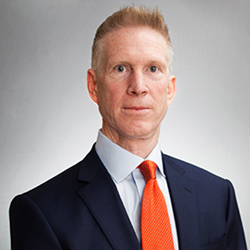 Miami, Florida (PRWEB) June 20, 2015
South Florida and California lead the nation when it comes to fatalities resulting from a bicycle and vehicle collision. According to The Washington Post article from Oct. 27, 2014, "Rise in U.S. bicycle fatalities concerns safety advocates," cyclist fatalities increased nationally by 16% when comparing 2012 to 2010. Other motor vehicle fatalities only increased by 1% during the same time period.
Accidents like the one this past week are a reminder of the necessity for greater bicycle advocacy. On June 8th, WSVN shared an update of an 88-year old man was riding his bicycle in his community of Century Village when he was struck by a Ford van. The cyclist was immediately transported to Memorial Regional Hospital in critical condition.
While it is still unclear whether the driver or cyclist was at fault, the one thing that is certain is that South Florida ranks high year-after-year on the top ten states with the highest cycling accidents and fatalities. In 2014, there were 985 reported bike accidents, 15 of those accidents were fatal, as shown on News-Report article, "Florida bike crashes: 7 things that may shock you."
The number of cycling accidents in Miami-Dade is alarming. Its the responsibility of both, cyclists and drivers, to take precautionary steps to avoid collisions, says Dillon Graham, of Graham Legal, P.A. in Coral Gables. If cyclists take actions to prevent accidents, then they qualify to file a claim against the automobile drivers insurance to cover the mounting medical costs. It wont help speed recovery, but at least theres some comfort for the cyclist and his or her family in this scenario.
Florida Bicycle laws having the highest impact on safety, include: following all traffic controls and signals, the bicycle must have a white front facing light and red back light during low light conditions, traveling on the bike lane when possible, not wearing headphones while riding, using proper turning signals when riding on the road with other vehicles.
Accidents are always unfortunate, but bicyclists are particularly vulnerable, says Graham. We all have to remember that were sharing the road and that cars are very powerful machines, which is why nearly all the personal injury cases we see in our office involve an automobile in some way.
Data from Lee and Collier county show that the majority of bicycle accidents occur around 11 a.m., and then theres another peak at 5 p.m. Most accidents also happen on weekdays, according to the statistics. Clearly, this is when people are stressed or in a hurry while on the road. Regardless of where youre headed, other peoples lives are much more important. Drive safely.
About Graham Legal, P.A.:
Graham Legal, P.A. has spent the last eight years protecting the rights of homeowners who have been wronged by mortgage lenders that refuse to provide the borrowers with viable solutions. They are also protecting those investors who wish to invest in foreclosed properties.
The law firm exclusively dedicates their law practice to helping people by defending their homes from foreclosure or by helping them to recover damages for a personal injury. Their philosophy is that the rights of individuals deserve to be protected. They fight on behalf of homeowners who have been wronged and individuals who have fallen victim of the negligence of others. For those looking to schedule a complimentary no-obligation consultation please visit the website, http://grahamlegalpa.com.
The information contained in this press release is for information purposes only, and should not be taken as legal advice.