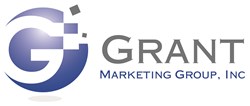 (PRWEB) October 30, 2013
Marking one the fastest rises to leadership in its history, the Carlsbad California Chapter of Business Network International (BNI) recently selected Jeremy G. Fusselman, Principal and owner of San Diego based Grant Marketing Group as its 2013-14 President.
For over a quarter century, BNI has built an international network of chapters dedicated to engaging business owners and professionals in commercial networking and referral marketing. Boasting a worldwide membership in excess of 150,000 individuals, BNI is the largest organization of its kind in the world. Annually BNI generates more than 7 million referrals resulting in over $ 3.3 billion in business revenue.
As president of the Carlsbad, California chapter of BNI, Mr. Fusselman will shepherd an impressive group of business leaders from industries as diverse as real estate, finance, insurance, home improvement, architecture and engineering, nutrition and fitness, and legal services.
A full service website development and Internet marketing agency, Grant Marketing Group offers nearly a decade of experience at website development, Internet marketing, search engine optimization (SEO), eCommerce, social media development, and online branding. Grant Marketing Group grows its business relationships and client base by focusing on client needs rather than volume business. This boutique structure attracts and maintains clients that seek to unleash the business potential of the Internet.
BNI leadership was a next logical step in building a better business environment on the Internet. Jeremy Fusselman says, "Marketing is about building personal and professional relationships, a task made more difficult by the anonymity of the Internet. Organizations like BNI build the person-to-person relationships necessary to successful business-to-business dealings."
Grant Marketing Group serves clients in a variety of industry groups offering enhancements in lead generation, eCommerce, and branding for companies and organizations nationwide. For more information please visit http://www.grantmarketinggroup.com