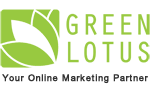 Toronto, Ontario (PRWEB) October 22, 2014
At a recent event hosted by Microsoft Bing, Bassem Ghali, Founder and Head of Client Strategy at Green Lotus introduced the new Green Lotus SEO Tools for small and medium businesses. Providing an affordable, user-friendly and effective search engine optimization option to businesses who do not have the budget to hire a specialist.
Although designed specifically to help small business and start-ups, Green Lotus Tools can also scale to meet the needs of savvy internet marketers who manage multiple websites on a daily basis and want to save time, Ghali told the room full of SMBs at the event. Green Lotus Tools boasts simple yet insightful dashboards, SEO-driven insights and competitive research for the most productive SEO beginner and marketing guru alike.
During Ghalis presentation, attendees learned how to improve their companys search engine traffic in four steps using Green Lotus Social Media and SEO Tools:
Step 1: Find Site Errors: run a detailed SEO audit and discover structural site issues including broken links, missing meta descriptions and tags with the On-Site SEO Audit Tool and Broken Links Tool.
Step 2: Choose the Right Keywords: utilize the Keywords Suggestion Tool and Competitor Keywords Analysis Tool to get unlimited suggestions for keywords and phrases related to any business. Green Lotus Tools provide search volume and competition levels to help in the selection of keywords.
Step 3: Increase Site Authority by Building Quality Links: with the Content Submission Tool submit a site to more than 90+ global search engines and 50+ local business directories hand-picked by Green Lotus staff. Use the Backlink Spy Tool to discover where competitors are getting links, and use the results to continue to grow.
Step 4: Monitor SEO Progress & Keep an Eye on the Competitors: use the Competitor Keywords Rank Checker to check-up on the competition on over 370 search engines. Track organic rankings, paid ads and vertical results, including news, videos, images, maps and more. The Competitor Link Profile Tool measures the strength of site backlinks against competitors, and investigate where links originate.
If you dedicate half a day a week over the next 4-6 months to using these SEO Tools, I guarantee that youll see an increase in organic search traffic, says Ghali.
Not sure where to start? The Green Lotus SEO Tools also include a do-it-yourself checklist with over 200 detailed SEO tasks. Each task is described thoroughly, and the appropriate SEO Tool is identified to address the issue. Once a task is completed, simple check it off and the Tool with monitor progress.
Not convinced in the value of this DIY SEO Tool? Green Lotus is providing their new Social Media and SEO Tools free for 30 days, with no credit card or long term obligations! Monthly packages start at only $ 8/mth and can also be scaled to meet the needs of savvy internet marketers who manage multiple websites on a daily bases and want save time.
About Bassem Ghali, Founder & Head of Client Strategy at Green Lotus:

Bassem Ghali is a Search Engine Marketing Strategist and a Speaker with more than 9 years of experience managing online marketing strategies for some of Canadians largest corporations including Canadian Tire, Direct Energy, and Toronto Star – New in Homes.
Demonstrated success in online marketing has led to speaking engagements a various events including Search Engine Strategies (SES) Toronto, Newmarket Chamber of Commerce, Toronto Womens Expo, SOHO Business Expo and more. Ghali is the driving force behind Green Lotus and has a knack for creating innovative online marketing strategies for small, medium and large businesses.
Green Lotus:

1 Yonge Street – Suite 1801. Toronto, Ontario M5E 1E5.

Toll Free: 1 800-878-1667

http://www.greenlotus.ca