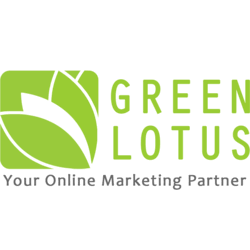 Toronto, Ontario (PRWEB) February 28, 2013
With all the developments and updates in Google search algorithms, businesses are being forced to change their online marketing strategies in order to integrate, and maximize on these changes.
Most important are algorithms used to deliver more accurate and relevant local search results to users, the development of Local SEO (search engine optimization), and the ability to dramatically increase a websites visibility in local search engine results.
When Local SEO began rearing its head few years ago, Bassem Ghali, Founder and Head of Client Strategy Green Lotus said:
"I believe this is the biggest revolution coming in the search engine industry. Large business and corporations will quickly have to change their online marketing strategies, and local businesses will see the most benefits because they have (hopefully) already focused on their local communities, and expanded their social reach.
He was right; Local SEO has become one of the most important marketing strategies, to date!
Green LotusToronto, Local SEO services provide all-encompassing strategies to maximize on local visibility, as well as:


Get known locally with using Google+ Local, Google Places Bing Local, as well as local directory listings, to promote business in a specific region, town or city, and ensure customers can quickly find local business information, products and service.
Attract more traffic and draw potential customers to your website, achieve high search engine result rankings and get found by individuals who are actively searching for your products or services online.
Raise brand awareness by developing strong brand visibility with a social media strategy to maximize business engagement, and benefit from powerful social media communication platforms.
Get mobile and capitalize on mobile device searches, reaching customers at exactly the right moment – when they are nearby and searching for your products and/or services.
Request a Free Competitive Analysis & Marketing Strategy, and see what the Green Lotus team can do for you!
About Bassem Ghali, Founder & Head of Client Strategy at Green Lotus:

Bassem is a search engine marketing strategist and a speaker with experience managing online marketing strategies for some of Canadians largest corporations including Canadian Tire, Direct Energy, and Toronto Stars NewInHomes.com.
Bassem is the driving force behind Green Lotus and has a knack for creating innovative online marketing strategies for small, medium, and large businesses.
Green Lotus: 1 Yonge Street – Suite 1801. Toronto, Ontario M5E 1E5. Toll Free: 1 800-878-1667
Request Your Free Competitive Analysis & Marketing Strategy: http://greenlotus.ca/free-seo-competitive-analysis.