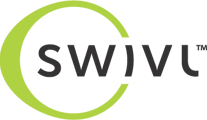 San Carlos, CA (PRWEB) May 22, 2013
Grishin Robotics, a global investment company dedicated to supporting personal robotics, has made an investment of $ 500,000 in Swivl, the makers of the award winning personal cameraman robotic video device.
The funds will be used accelerate the development of the second generation Swivl, as well as assist with the launch of Swivl's yet-to-be-announced connected video services. Both the device and services will be launched later this year.
The original Swivl is one of the first products ever successfully crowd funded and delivered to market. It has sold over 10,000 units around the world since launch. While there have been a wide variety of applications found ranging from enterprise telepresence to pet monitoring, it has been the biggest hit with educators. It has already been deployed in over 1,000 schools and 250 universities. Professors, teachers and even corporate trainers are finding it to be the most convenient and inexpensive way to add video to any learning environment. It's plugging directly into applications like professional development, lesson and lecture capture, flipped classroom, and distance learning.
The global educational industry is undergoing huge transforming changes, and robotics plays an increasingly significant role in that process. Swivl represents a rare combination of strong technologies, beautiful design, and affordable price-point – exactly the type of product we are looking for. said Dmitry Grishin, founder of Grishin Robotics, co-founder & CEO of Mail.Ru Group. Swivl is very well positioned for disruptive penetration of mass-market educational technologies, taking online-education to a new level by dramatically increasing the amount of published, high-quality video content.
Unveiled earlier this year in a Kickstarter campaign with over 1000 backers, the new Swivl will introduce iOS/Android tablet support as well as support for DSLR cameras. Tablet support presents a unique capability for customers, as well as SDK partners. The larger display is not only ideal for HD video conferencing interface but as a canvas for real-time data and content interaction.
We're really excited to be working with Dmitry and Grishin Robotics," said Brian Lamb, CEO of Swivl. "He shares our vision for enabling, cost effective robotic solutions and also sees the huge services opportunity they create for multiple applications. He also has a passion for education, which aligns perfectly with our current focus. "
About Swivl

Swivl aims to make video more natural, useful and engaging for everyone. We do this with a robotic accessory platform with connected services and robust SDK's. Swivl believes in the power of video for sharing and archiving information, instruction and collaboration. Swivl is located in San Carlos, CA and was founded in 2010. For more information, visit http://www.swivl.com
About Grishin Robotics

Grishin Robotics is a global investment company that is dedicated to supporting personal robotics around the world. With an initial $ 25 million to invest in various projects and initiatives, Grishin Robotics is focused on raising the profile of the robotics industry and helping robotics entrepreneurs advance their products and ideas. For more information, visit http://www.grishinrobotics.com
For Grishin Robotics

Valery Komissarova

Grishin Robotics

(646) 291-6978

valery (at) grishinrobotics (dot) com